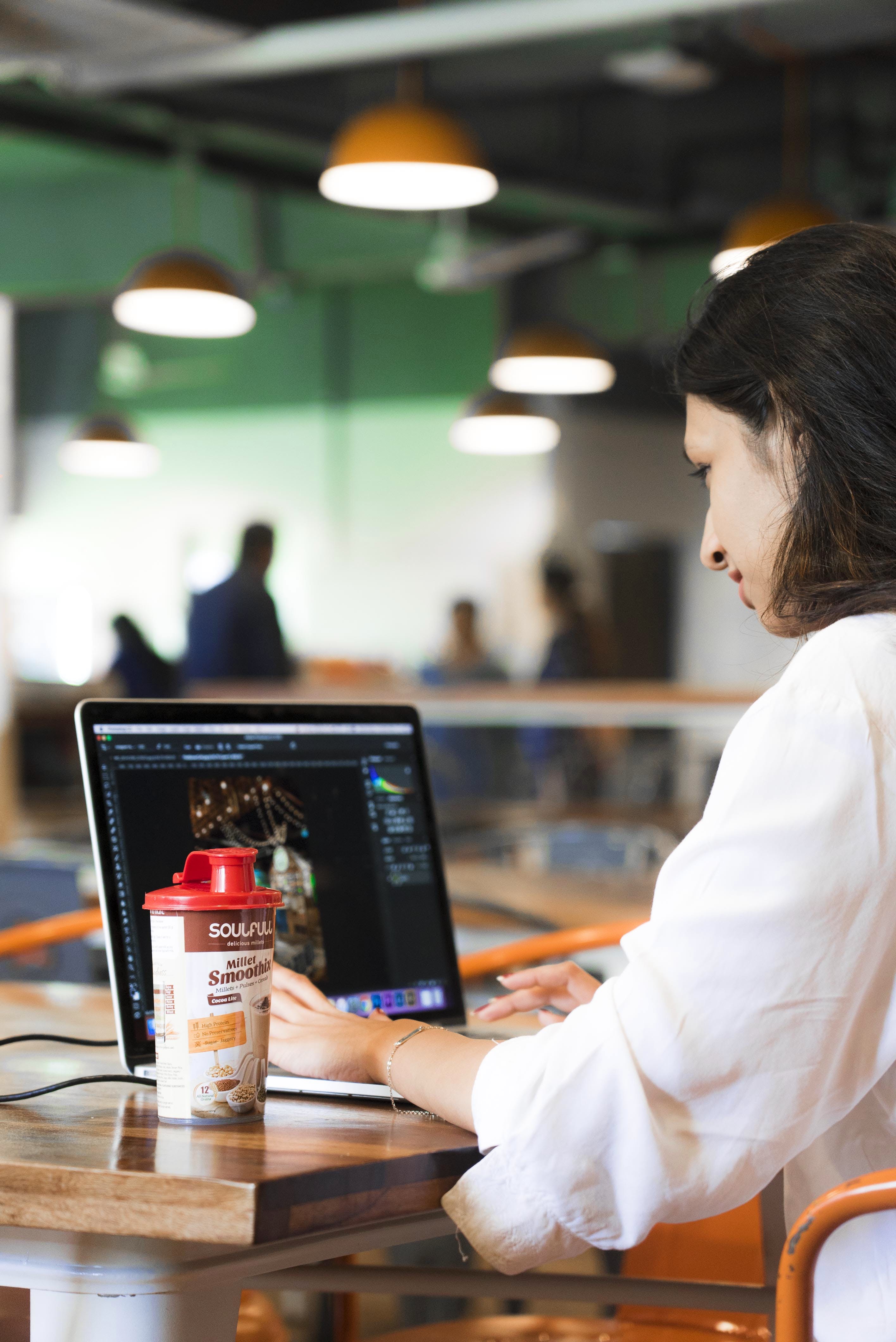 You Can Now #ShakeYourHungerAway With Soulfull Smoothix
Shortcut
Hunger never comes with prior notice, so for all those long working hours, gym workouts & movie marathons, we found you a snack that's both healthy and easy to make. Say hello to Soulfull Smoothix, your new snacking partner where you can legitimately shake your hunger away.

Shake It Up!
Soulfull
Millet Smoothix is a healthy instant shake made for all those sudden unplanned hunger pangs. This instant drink with 12 super grains, millets, pulses & cereals and high protein content will be your saviour. All you need to do is add a glass of warm (or cold) milk and shake it like you mean it and voila! You don't need to rely on a packet of fried chips or biscuits that are high on calories to curb your hunger or go on a guilt trip after you have munched on some. Soulfull Millet Smoothix comes in 2 flavours- Almond and Cocoa Lite and is accredited as Smart Food – Good for you, the planet and the farmer.
If you are not a fan of sugar, you must know this instant shake doesn't have any sugar or preservatives added and uses jaggery instead. It's easy to make and drink plus comes in a shaker making it even more convenient to carry around or store it. Just Add it. Shake it. Drink it. And #ShakeYourHungerAway.
So, We're Saying…
Those sinfully delicious videos on your social feed will really test your determination to stay on a healthy diet, so we say you hit the pause button and check out this healthy millet shake by Soulfull instead – they're making healthy eating a delicious affair!
Check out their cool
website
which shakes too. You can purchase it from here, major e-commerce platforms or at your local supermarket. Follow them on
Facebook
,
Instagram
&
Twitter
to stay updated on various offers and deals.
More Information
Comments