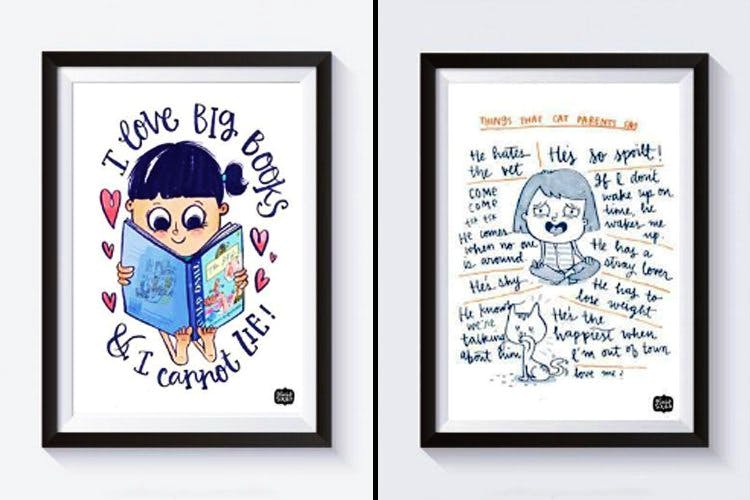 Cats, Chai & Books: These Adorable Wall Prints By Alicia Souza Start At INR 299
Shortcut
Hang up the sweetest, funniest prints by Alicia Souza on your wall for an instant makeover.
Quirk Up Your Wall
We ardently adore the city-based, animal-loving, chips-snacking illustrator, Alicia Souza and are constantly following her updates on her Instagram page. If you're like us, apart from just double tapping on your favourite images, you can actually buy prints on her website as well. From a cutesy 'I love big books and I cannot lie' poster, one describing cat parents, or even one professing your love for chai. Sigh. You can pick these up in different sizes: A4, A5 or more or even framed ones.
So, We're Thinking...
There's something for everyone here, and make for great gifts too. Buy them here. They start at INR 299.