This is an archived or old post. The information might be outdated.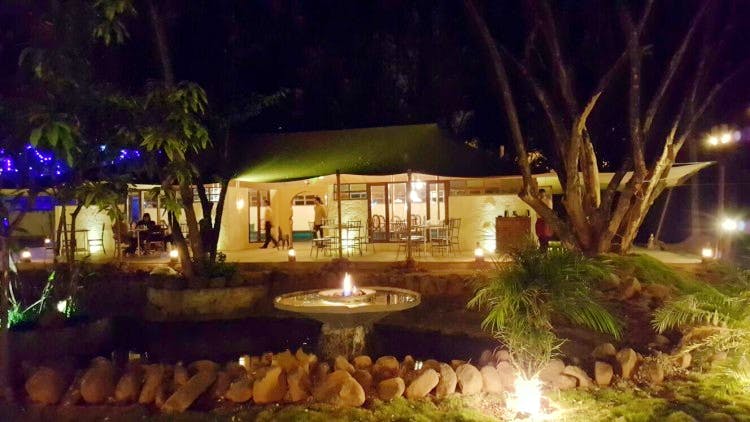 Amaseena For Its Beautiful Ambience and Slow-Cooked Sikandari Rann
Eat
Rawalpindi Baingan Bharta, Sikandari Rann and Khameeri Roti
Winning for
Ambience and plenty of appealing options that break away from the usual butter masalas and the chicken tikkas.
Strong start
North by North West is the best way to describe the cuisine here, and it's clearly their specialty. Start off with Paya Shorba (mutton trotters slow-cooked with spices) or have the tomato option. For starters, choose Tandoori Kumbh Khazana – mushrooms in a hung curd marinade and Peshawari Nukti Aloo, baby potatoes cooked in garam masala. Do try the Fauj Dum Chicken here. Marinated chicken wrapped in a salty dough (named so because apparently the recipe was used by soldiers originally). Shikari Bater (quail) is a speciality here, but if you've actually had it up north, this one may be a tad disappointing. But the Lucknowi Kakori Kebab, moist, spicy and aromatic, makes up for it.
The tangy Aam Aur Ananas Panna can go well with this meal, or if you are braver, then go for the rather rich Thandai. Though it might just be a bit too filling.
Food focus
If you are looking for a really decadent dish, then look no further than the Sikandari Rann, which you'll need to order a day in advance as they slow-cook it for 24 hours. The meat literally falls off the bone, and we love the aftertaste of cinnamon. The Rawalpindi Baingan Bharta here doesn't even tasted like its brinjal self thanks to the light but striking spices. Dal Bukhara is another must-have here, especially with the Khameeri Roti – a wholewheat, yeasty roti we're not accustomed to, but a match made in heaven.
The DL on ambience
The whole space is set up to look like a tented camp, complete with wooden furniture, canvas tent, lanterns and sand. Plus, an oasis (pond) to add to the drama. If you visit during the day, since it is on a stud farm, beautiful breed horses will keep you company while at night, fairy lights, stars and if you're lucky, the moon will make things romantic.
So we're thinking…
We're not going to think twice before heading back for both the dreamy, camp atmosphere and their North West Frontier specials. Plus, fine equestrian company you won't find anywhere else in town.