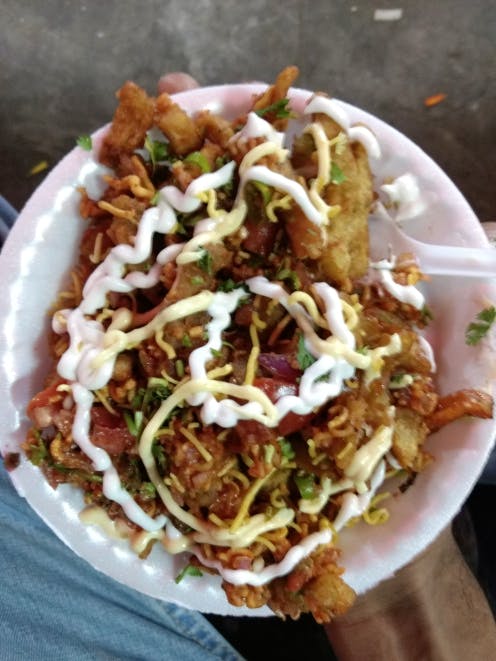 Binge on Some Piping Hot Dosas, Chats & More at this Amazing Bangalore Street!
What Makes It Awesome
1. Do try the authentic South Indian sweet Obattu aka Holige aka Pesaruttu with ghee, which is made and served hot in front of you. 2. The Bajjis and Bondas are served with green chutney and chopped onions and carrot in a typical Bengaluru style at a Bajji shop located on the same side as Vasavi Mane Thindi. 3. Arya Vysya refreshment is located before the "The chaat shop" which serves the must have Mosru Kodbale(curd kodbale) with green chutney.
What's My Pro Tip?
Timings to visit: Around 6:00 pm - 6:30 pm is the perfect time to visit. Go with the agenda of trying more varieties, rather than gorging on few dishes. Places to park: try the roads behind the Thindi Beedhi(food street) or near the Sajjjan Rao Circle if you reach the place early. This place should definitely be visited between the last week of November and the first week of December (it will be very crowded), when they host the Avarebele Mela as mentioned before. This is the time you'll get to try the famous Avarebele Dosa.
Anything Else?
VV Puram(Vivsweswariah Puram) is one of the oldest spots of Bengaluru and has a lot of culture and history attached to it. Located very close to the famous botanical garden LALBAGH, VV Puram is known for its famous Thindi Beedhi ('food street'). It is famous for the wide variety of street food available. So, if you are in Bengaluru and longing for some whacky and appetizing street food, VV-Puram Thindi Beedhi is the place to head to! This place has around 15 outlets and provides you with a lot of options in a stretch of about 300 meters. Visit https://the2bakasuras.wordpress.com/2016/12/16/vv-puram-food-walk/ to read more about our walk through the food street in detail.