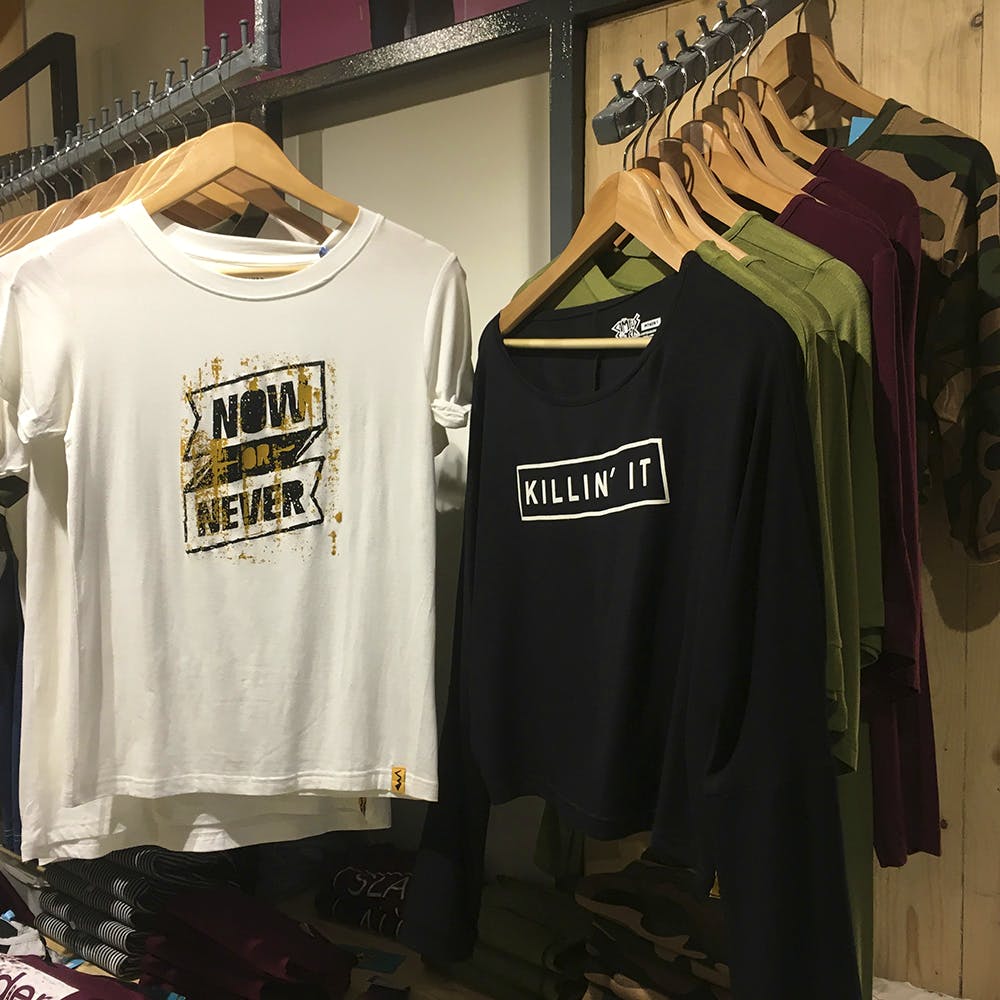 Budget Shopping At Elements Mall: What You Can Get Here For Under INR 5,000
Elements Mall is one of the more popular spots to hang at in North Bangalore given its great curation of stores, movie theatres and the food court. With brands like Arrow, Max and Peter England for apparel and Sapna Book House for books and stationery, we've figured how to navigate the mall and help you shop here without going absolutely nuts!
Movi
Movi is a boutique that sells ethnic wear for men and women. With both, regular and occasion wear, a stop here is sufficient to load you up with months of clothes. Sarees, kurtas, palazzo pants and even matching dupattas can all be found here so you'll be sure to walk out with a full wardrobe. With clothes starting at INR 800, apparel are affordable for the quality and designs!
Sapna Book House
An iconic chain of bookstores, Sapna Book House has been around for a really long time. You can find a whole spectrum of stationery, books both fiction and non-fiction and even quirky home decor like pen stands and book holders that you can use to do, or set up your library. We're assuming you're going to be picking up a book or two, so the starting price here would be INR 600.
Make Your Own Perfume
With a small stall on the first floor, Make Your Own Perfume has a wide range of fragrances that you could mix up to create your own unique scent. With the guidance of the staff here, spend some time perfecting the perfume after which you'll be coming back for more. Prices here start at INR 1,000.
Campus Sutra
Popular for being India's second favourite Sutra (wink wink), head here if you're young or just want to feel younger than you are! Hoodies, pants, tees with funky prints and jackets are what you'll find here. They have an array of accessories like laptop sleeves, bags and caps as well. With prices as low as INR 350, this is a great spot to do bulk shopping.
Elements School Of Performing Arts
Elements School of Performing Arts is a music store that sells a variety of instruments. Apart from this, they also conduct classes in case you'd like to pick up the guitar, drums or piano. With classes for both adults and kids, sign up for some bonding time with your little one. Prices here start at INR 2,000.
Ask Amrutha a question