The information in this post might be outdated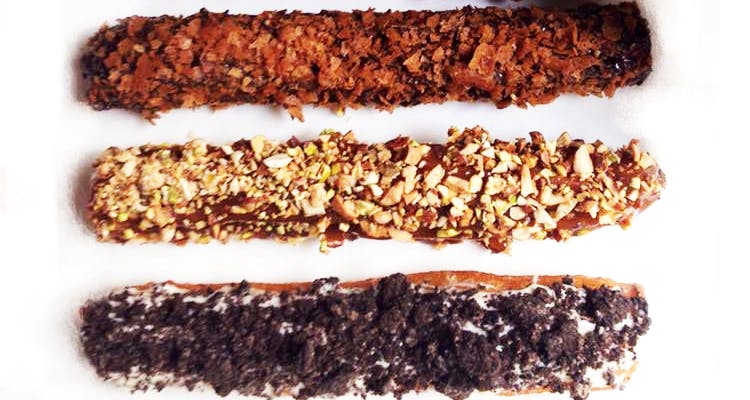 Spanish Style Sweet Treats At Gobble Me Up - The Churro Destination
Shortcut
Gobble Me Up brings the popular Spanish sweet snack churros, with decadent toppings and fillings.
Choux me up
Located in the brand new VR Bengaluru, Gobble Me Up (a QSR format joint) offers churros rolled in or filled with decadent sweet sauces, or simply dusted with sugar, to be eaten as a quick snack. These long, deep-fried choux pastries come in sinful flavours such as Banana Fudge, Hazenut, Dark Chocolate, Oreo Berry Chomp, and White Chocolate. And if you are a sucker for classic churros, then have them just dusted with a sprinkling of sugar. Gobble Me Up also offers variations such as a churro sundae and classics such as a Spanish hot chocolate. Kids will also love the Mini Churro selection (four-inch ones, three of which you can pick in your choice of flavours).
Where: Foodbox, 2nd Floor, Food Court, VR Bengaluru, Whitefield Main Road, Mahadevpura
When: noon-10.30pm
Contact: +91 9611103499
Find them on Facebook here.