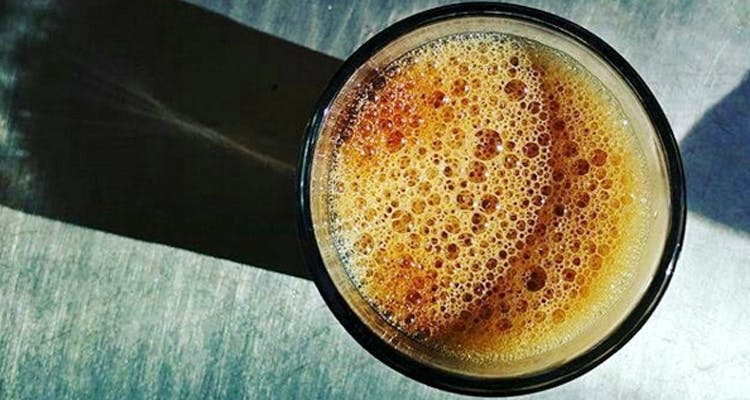 Get Freshly Roasted and Ground Filter Coffee at your Doorstep with Cup of Joy
Shortcut
Pure or blended, trust Cup of Joy to bring you freshly ground filter coffee powder to give you that perfect morning cuppa.
Something's brewing
The folks at Cup of Joy, being coffee enthusiasts like us, know how difficult it can be to get good quality filter coffee powder. Which is probably why Bangalore-based Nandkishor Yadav (supported by his family) decided to start an online venture (almost two months ago) that would deliver freshly roasted and ground coffee to your doorstep. Brought to Bangalore right from the estates in Chikmagalur, the high quality and carefully handpicked robusta, arabiaca and peaberry beans are roasted and ground (the weekly roast cycle happens every Wednesday and Sunday) so that you get it without any loss of flavour. Depending on the chicory blend used, you get to choose from Pure Aroma (100 per cent coffee), Madras Meter (80 per cent coffee) or Mild Bliss (70 per cent coffee). Oh, and roasted beans of the Pure Aroma variety are also on offer. 
Stock up
New to the filter coffee club? Don't worry. Their website has concise instructions (with some helpful tips) on how you can brew the best kaapi. And that's not all. With even those classic steel coffee makers (in three different sizes) up for grabs, they are going all out to make sure you get to enjoy your cuppa! If you don't want the hassle of constantly ordering your stock of coffee (or if you dread the thought of running out of it), we suggest you opt for one of their subscription plans and have a fresh pack delivered to you every month.
Price: INR 290 upwards for filter coffee, INR 200 upwards for coffee-makers
Find them on Facebook here.
Check out their website here to order online.
Comments