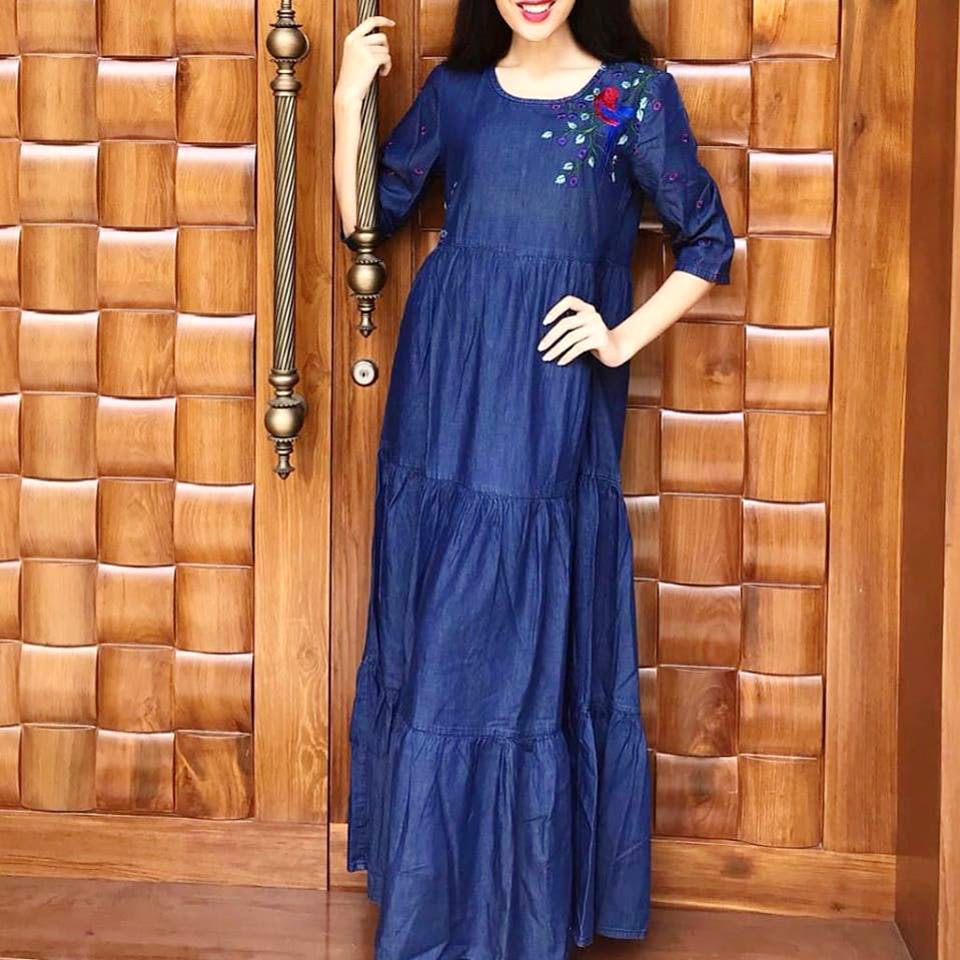 Check Out This Apparel Brand For Relaxed Fashion In 50 Shades Of Blue Denim
Shortcut
Accite designs denim only outfits in a range of sizes and Indo-Western and Western styles for a casual brunch, or a night out.

What Makes It Awesome
Denims seem to be making a comeback, and we're not complaining, especially with Accite's range of women's clothing. Denim only, they have a range of Indo-Western and Western outfits that could be worn for anything from work to brunch parties.
With sizes starting from a medium (keeping in mind the average build of women) and they go all the way to 3XL, their outfits are on trend and can be dressed up or down. Going beyond just pants, they have palazzo jumpsuits, maxi dresses, embroidered slip dresses playing with other material like lace. Made of the thin denim (not the thick classic one), the outfits are ideal for Bangalore weather and come in all 50 shades of blue and then some. Not going over INR 3000 for any of the outfits, they break the monotony of the blue with pops of colour, and textures like ruffles, frills, and folds on a relaxed silhouette.
The shirts are (and shirt dresses to an extent) designed to be shirts or jackets over your regular outfits. They do have stretch denim, but mostly for their pants, shorts, and bottoms really. They're eventually planning to include accessories and expand their inventory as well, so catch them at the next flea market!
Pro-Tip
They also work with artisans for bead heavy jewellery sets with intricate designs that go perfectly with their outfits, and work well for Indo-Western styles.

Comments