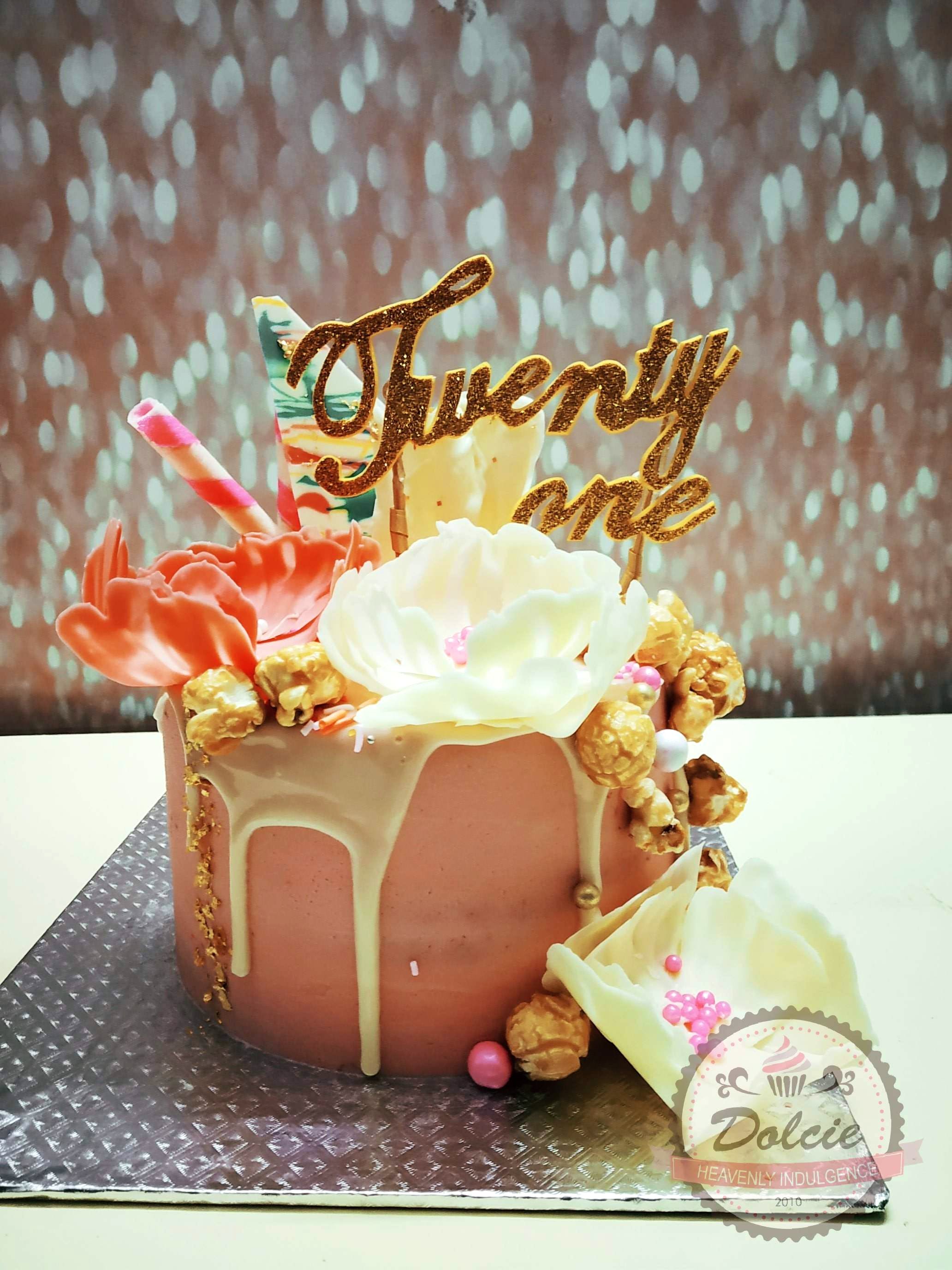 Cakes, Tarts & More: This Home Baker Does A Variety Of Sweet Treats
What Makes It Awesome?
Arti Shroff, a home baker, has been running Dolcie for over eight years now. She holds a degree in Culinary Arts and is based out of Coimbatore. She mostly bakes eggless cakes. Her picture-perfect cakes will keep you coming back for more. The fusion cakes like Rasmalai Cake and Gulab Jamoon Cheesecake are a hit. Dolcie does a variety of fondant and theme cakes. A few of their most popular and in-demand cakes are the Irish Chocolate Mousse Overload Cake (I can vouch for this as I've tried it), Belgian Chocolate Truffle Cake, and Strawberry Buttercream Cake. The shelf life of the cakes is 3 to 5 days. The brownies and chocolate fudge are delicious. Again there are many options as far as flavours are concerned. I personally loved the Salted Caramel Chocolate Fudge and Caramel Almond brownie. Arti bakes an array of cookies as well. There are customised cookies too priced between INR 100 and INR 120 per piece. Wait, that's not all. Dolcie makes cakesicles, puddings, pies, and tarts too. They use in-house sauces that are made from scratch. You'll need to get in touch with her two to three days in advance if you want a customised cake. The cakes are priced from INR 1,350 per kg onwards.
Comments