Watch Out For This Instagram Artist Who Makes Quirky, Relatable & Feminist Posters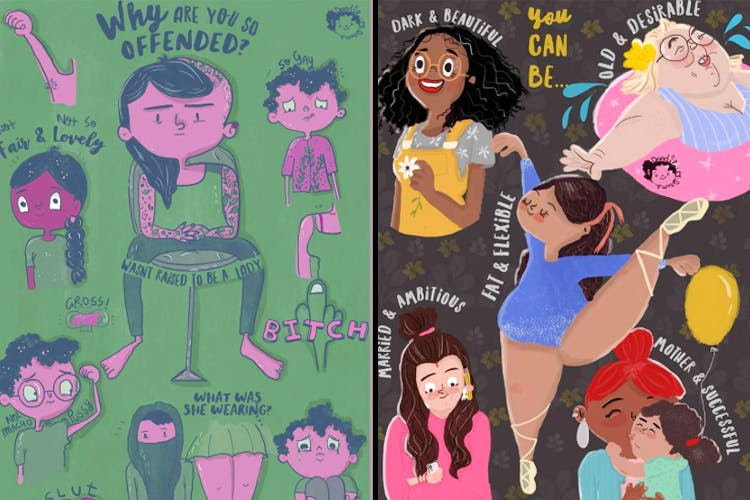 Shortcut
Doodleodrama is an Instagram page, a website and your next stop for picking up quirky, witty and relatable stationery.
Oodles Of Doodles
If your day needs some uplifting, or you feel like 'nobody understands you', flit through Bangalore-based illustrator, Mounica Tata's Instagram page here. Once you're done chuckling and thinking '#itme', step on over to her website here.
What do we have here? The most relatable everyday comics and doodles that take you through the daily struggles of a millennial. They are quite feminist in nature as well, straight up calling out current issues such as the GST taxes on sanitary napkins, body image and other causes. Think of her work as a slightly less PG variant of Alicia Souza's work.
On her online store, you can get your hands on prints such as 'Don't be a prick' cactus print, a turtle shouting 'piss off' and more age-appropriate ones declaring love for cheese, coffee, Harry Potter and a whole lot more. These are available as notebooks, posters, greeting cards, postcards, t-shirts and more.
So, We're Saying...
All this and more goodies are in store for affordable prices. INR 200 for a mini poster, INR 215 for a set of 4 postcards, notebooks for INR 255.
Go get 'em here.