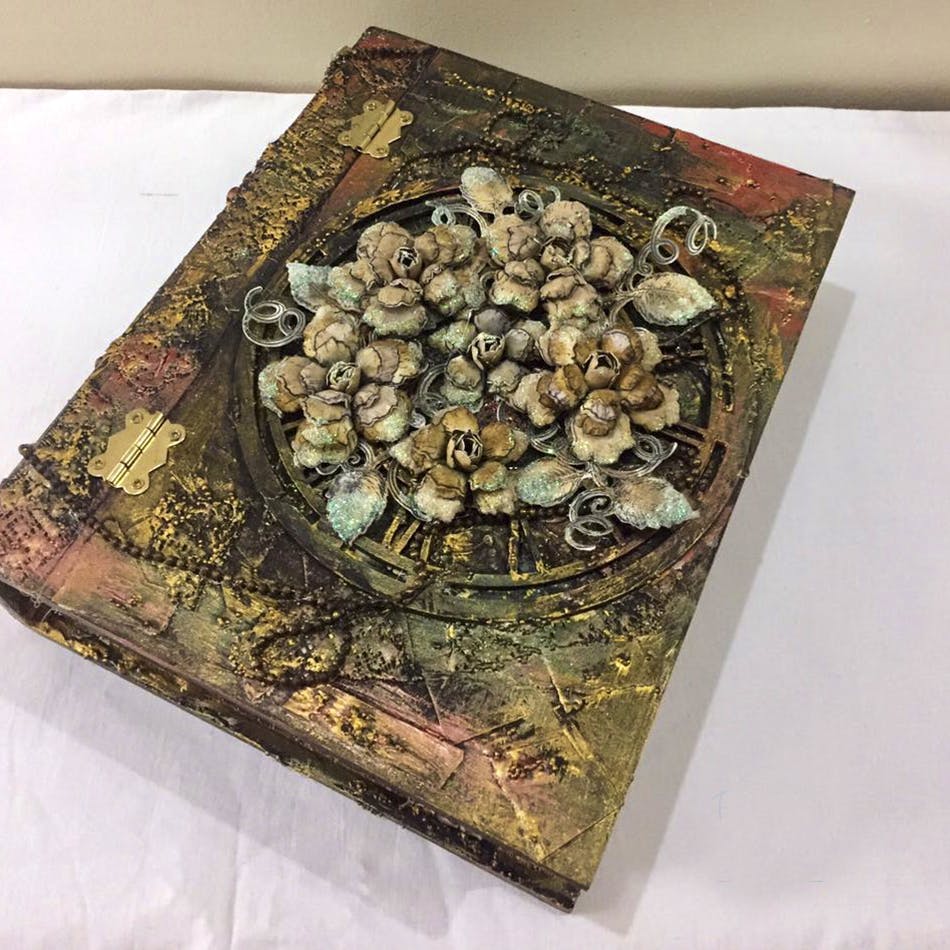 One Man's Trash Is Another's Treasure, And This Brand Makes Accessories Out Of It
What Makes It Awesome
Dots To Lines is a brand that was started by a mother-daughter duo who use their creativity for utility-based art. Making everything from key chains and coasters to trays and jewellery boxes. Since everything sold by them is handmade, it has a personal touch and is a great idea for gifting options. Pen holders in shades of blue with sparkles, they make for great return gifts and can be purchased in bulk. Indulging in upcycling, the duo uses scraps from different places which they use to make key rings.
Tissue box holders with decoupage and designs painted on it, clocks, photo frames and candle holders can be purchased here. Earrings and necklaces made of scrap material, tags and a whole lot of home accessories can be found here. The best part? If you have something in mind, ask them to create it for you and who knows -- they might add it to the list of their creations in case it becomes a hit! Starting at INR 150 and going up to INR 2,000, the products here are reasonably priced.
Pro-Tip
Dots To Lines doesn't have a physical store outlet yet and sell through social media. In case you want to purchase, write to them on dotstolines9@gmail.com.
Comments