The information in this post might be outdated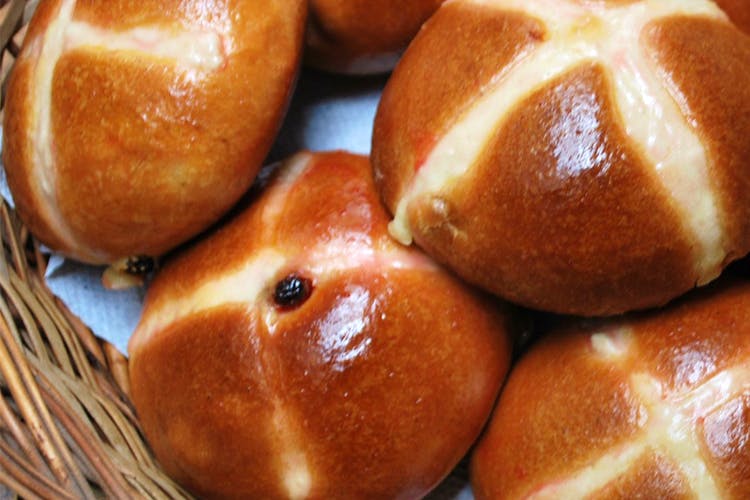 Hot Cross Buns And Spanish Hornazo: Celebrate An International Easter With The Rolling Pin
Shortcut
The Rolling Pin is one of those awesome bakeries that seem to get all their bakes and cakes right. Well known for their desserts and breads through the year, the bakery is all set to roll out a special menu this Easter, all available on order.
Who Is It For?
For those who love desserts, who love to experiment with desserts, and never say no to sweet treats.
Must Try
This Easter, The Rolling Pin bakery is going to be offering specialty breads from around the world that are eaten during this festive day. Along with English classics such as Hot Cross Buns with apples and cinnamon, you can even order a German version with raisins and chocolate chips. Yum! You can also order the Italian Columba Pasquale — a sweet sourdough dotted with plump raisins and roasted almonds, the Spanish Hornazo — a traditional Easter bread baked with ham, cheese, sausages and eggs, and also the French Pate De Paques — French puff pastry filled with a thyme infused meat and sausage pate and a boiled egg centre. The only catch: You will need to order these sweet breads in advance. So hurry now!
Contact: Call Mahesh on +91 9591565539 to place your order
More Information
The Rolling Pin
Nearest Metro Station: Indiranagar
Comments