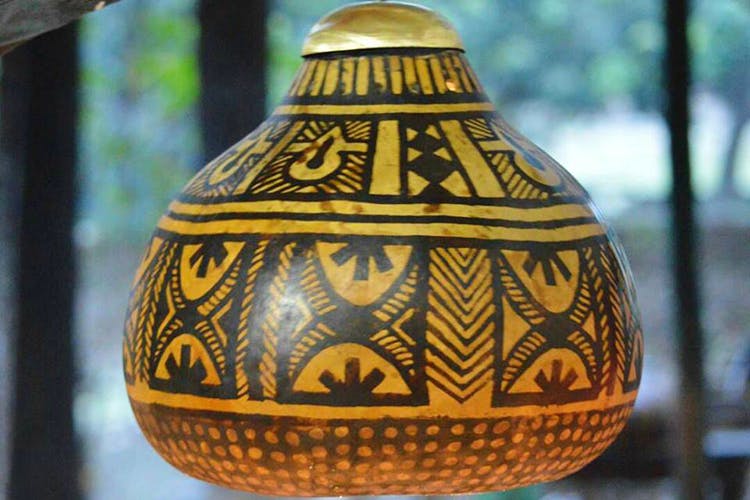 Oh My God! This Bangalore Brand Turns Pumpkins Into Lamps Literally!
Shortcut
Turning pumpkins into something spectacular isn't a skill that's unique to Cinderella's fairy-godmother. Eastern Winds is in the business of turning raw materials such as metal and even pumpkins into handmade masterpieces.
From Pumpkins To Lights
From handcrafted lampshades to beautifully block-printed linen bedsheets, Eastern Winds is brand worth checking out. Drawing inspiration from the local arts and crafts scene in Bengal, Eastern Winds takes wood, pumpkin, bamboo, bell-metal and other locally sourced raw materials and transforms them into timeless handmade lampshade and sculptures. They also have a pretty range of notebooks, made from jute and handprinted khadi, that are just too tempting for any stationery junkie like myself.
One Of A Kind
Since everything is handmade, all their pieces are one-of-a-kind. From unique lampshades to hand-painted table mats and runners, you will definitely find something that will look lovely in your home. With a wide price range, starting from INR 500 to INR 5,000, you should be able to find something that fits your budget. Go to their Facebook page here to check their stuff out and make a purchase instantly.
Brand Apart
The brand was started by Arunima, someone with a passion for handmade crafts, with the aim of preserving the arts and crafts industry of Bengal in these times of machine-made madness. Now six months old, the brand is a one-woman show with Arunima personally involved with every part of the production process, from collaborating with local artisans to the design and the colour combination of the handmade products. Eastern Winds does not have a store as of now, but they are always putting up stalls at select exhibitions. Stay glued to their Facebook page to find out more.
#LBBTip
Eastern Winds will be putting up their stall at the May 2017 edition of the Sunday Soul Sante and will be displaying their new and unique range of handmade lampshades which will definitely be worth a look-see.