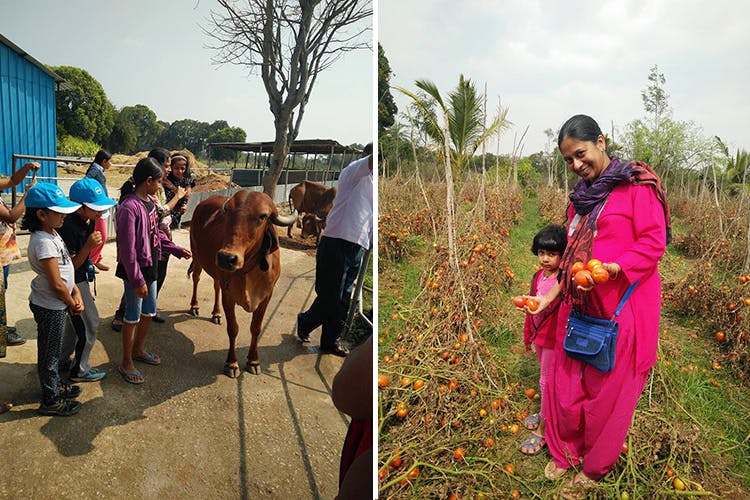 Climb Trees, Bee Keep And Live The Farm Life With This Day-Trip
What Is It?
Take a walk on the eco-friendly side with a day-long escape to an organic farm. Organised by A Green Venture, you can find out all about sustainable living and farm-fresh food on this trip. There's plenty planned for the day and you'll spend your time walking through plantations and orchards. Your guide will introduce you to spices, herbs, medicinal plants, and the fruits and vegetables that grows on the farm.
Who Is It For?
Open to everyone who is curious about eco-friendly living and fresh produce, you'll travel to to the outskirts of Bangalore and take a sneak peek into the workings of a farm.
Why Should I Go For It?
The gruelling summer is nearly here, and you might as well have one last outdoor sojourn before locking yourself indoors. Organised by A Green Venture, you know you're in safe hands, as this is exactly the kinds of stuff these eco-warriors excel at! Apart from getting the lowdown on organic farming, the guides will also show you the art of beekeeping. And you'll stand by watching earthworms work their magic on compost.
Of course, no farm is complete without cows and goats. So, make sure you say a warm 'hello!" to them. Once you are done with the tour, you can wander about on your own, climb trees, and even get your hands dirty while digging up dirt on the farm.
When: Saturday, March 4
Where: Kanakapura Taluk, but the pick up point will be shared when you book a spot.
Price: INR 1,350 including transport, breakfast, lunch, tea, and snacks.
Timings: 8am – 4pm
Find out more about the event on Facebook here.
Comments