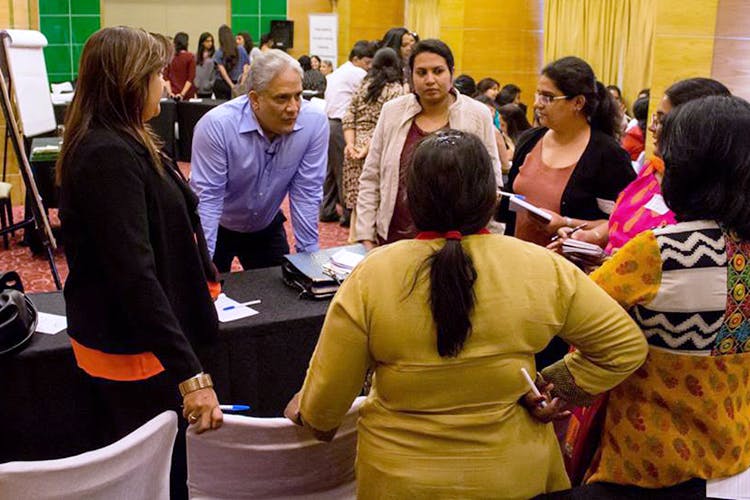 French To Graphic Designing: Four Classes In The City That Will Help You Amp Up Your Resume
Whether you are looking for a job change or looking to grow within your current company, it's important that you keep your skills fresh. A resume overhaul comes in order during these times. And we don't mean adding perfume to it or changing the font. We mean enhancing it with a new skill. Coming to your rescue, we have curated a list of four classes and courses that can make sure it's your resume at the top of a hiring manager's pile of CVs.
Learn A New Language
A key element to any resume is language proficiency and apart from mentioning your first language, and any others if you already know them, it's time you put another language up there. Knowing a foreign language can help improve your prospects especially if you are applying to a global company. French is one option followed by German, Dutch, and Japanese. You can find out more about the French classes here and German classes here, while these classes should you help master other non-native languages. Oh, and if you are from the North, but working in the Bangalore, you might want to up your Kannada speaking game with this WhatsApp group or this app.
Learn Leadership And Communication
Two skills that you need to have in abundance — leadership and communication. And given that you are probably climbing the corporate ladder, you are going to need that. Talk Temple is one such organisation that helps you master the art of public speaking and communication and develop your overall leadership skills through their talks and workshops. These classes, talks, and workshops are conducted by Corporate Leadership and Communication Trainer, Ian Faria. If you have heard of him, then you know you are in good hands. You can find more about Temple Talk and their events here.
Ace Blogging To Digital Media Marketing
If there's any medium that's expanding rapidly, it's the online media. With blogging being extensively monetised and social media marketing job openings increasing, Digitalshala is one place that's offering a lot of workshops and boot camps that cover the said topics. They also have other workshops too that cover topics like photography, post-production, and even earning a second income. You can check out the boot camps and workshops here.
Be A Pro At Graphic Designing
If creating content and marketing online is a big market, then graphic designing is a part of this big market that can help you branch out. With most websites and social media channels relying heavily on creatives and graphic content, there's a lot of scope here, especially if you are working in a content creation organisation.  If you are a content creator or primarily deal with content, you will know exactly what we are talking about. Arena is one such institute that offers plenty of courses that cover everything from website designing to UI development. They also have courses in SEO and digital marketing. You can find out all the courses that they offer here.
Comments