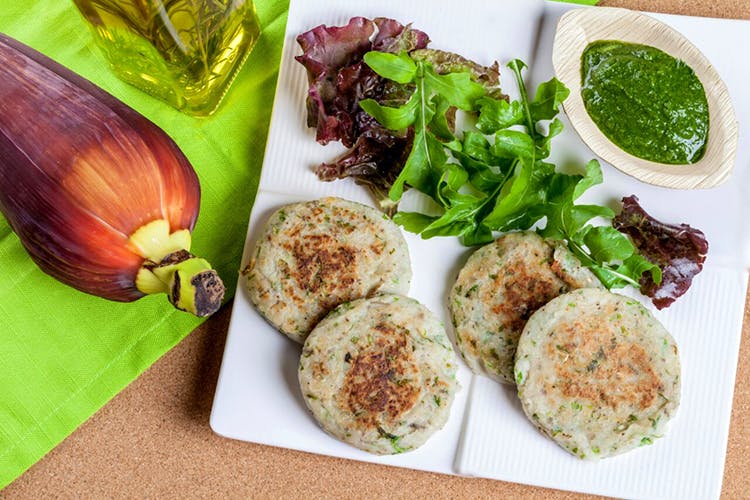 There's ANOTHER Food Truck In Town And They're All About Being Healthy And Vegetarian
Shortcut
From homely khichdi to aloe vera halwas, Pop'I is the latest food truck in town. And they're about to make you healthier with their junk-free and natural options.
Cool Off
Just when you thought there couldn't be any more food trucks in the city, Pop'I is here to prove you wrong. Doling out healthy and non-junk food, these guys claim that they have an option for all things unhealthy. So, what do they have instead of a samosa, or fried stuff and that big can of soda that one craves so much? Well, to start with, they have on offer a few coolers. From pineapple, ginger and aloe vera mojitos to spinach-carrot-apple and lemon juices, they're got lots to quench your thirst. There's also a kiwi-coconut-plum cooler we're waiting to try.
Healthy Is Happy
Then, for something more homely yet filling, pick from their selection of khichdi — sprouts, POP'L or the masala dal version. If that's too ghar-ka-khana for you, perhaps their selection of curries will be more your cup of tea. Think Thai curry, stir fried veggies, paneer with steamed rice. They also have whole wheat pasta for those who need a rather solid meal. We are also looking forward to trying the Mexican Vegetables with a lemony couscous.
So the next time you don't have time to make lunch, fear not, this food truck has your back with healthy meals. In fact, don't even bother to make lunch! Just make your way to Inorbit Mall, Whitefield, where they're currently stationed.
Comments