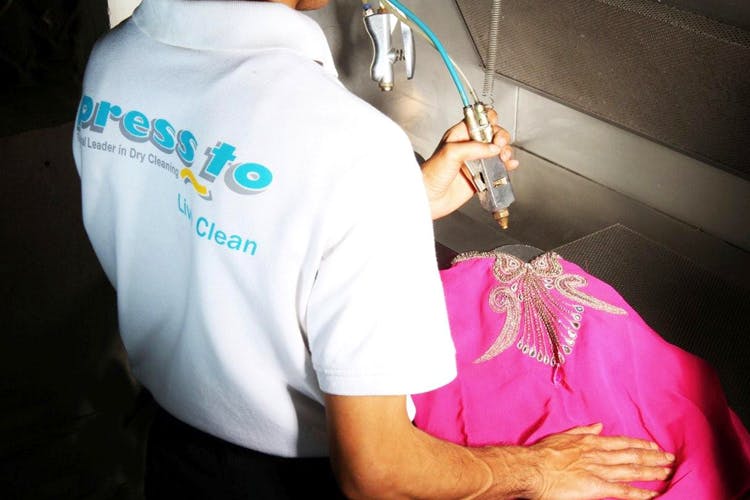 Get Everything From Dry Cleaning To Cobbler Services At Pressto!
Looking for your OOTD's to be on point and treated with love when you send them for cleaning? Pressto caters it's huge array of services to celebs, entrepreneurs and all stylish individuals who like to maintain their fashion favorites in best condition!
What Makes It Awesome
From dry cleaning to cobbler services, Pressto aims at getting the best services that you can look your best all the time! Pressto drycleaning also offers darning, alteration, designer wear, home furnishings and express 2 hour cleaning services right at your doorstep. Cobbler by Pressto offers cleaning, repairing and restoration of shoes, bags and leather accessories so that your luxury bags and shoes last your the longest time.
Pro-Tip
Pressto Drycleaning and Cobbler services are available at exclusive stores in Bengaluru at Indiranagar and Koramangala. Visit www.presstoindia.com to know more details about their services!

Comments