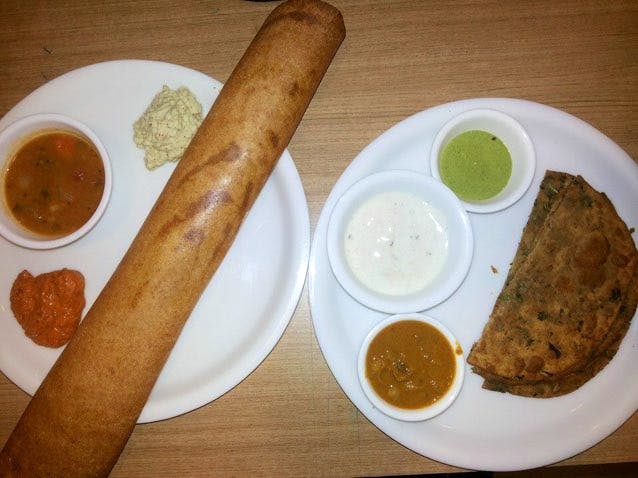 Get The Best Of Both Worlds At Paranthas And Dosas
What Makes It Awesome
Paranthas and Dosas are all about bringing the best of North Indian paranthas and South India's favourite meal, the dosa, together. The place celebrates the versatility of these two iconic foods with an incredibly diverse menu. They have interesting stuffed paranthas like baby corn and mushroom stuffed paranthas and stuffed dosas like their garlic chilli dosa which look simply delicious.
What's My Pro Tip?
Beat the heat and have a cool tall glass of lassi with your meal.
Anything Else?
The menu also has other North Indian and South Indian classics like appams, chole bhature, puliyogare and rajma chawal. What's more? The prices are incredibly reasonable with a meal for two costing around INR 350-400.