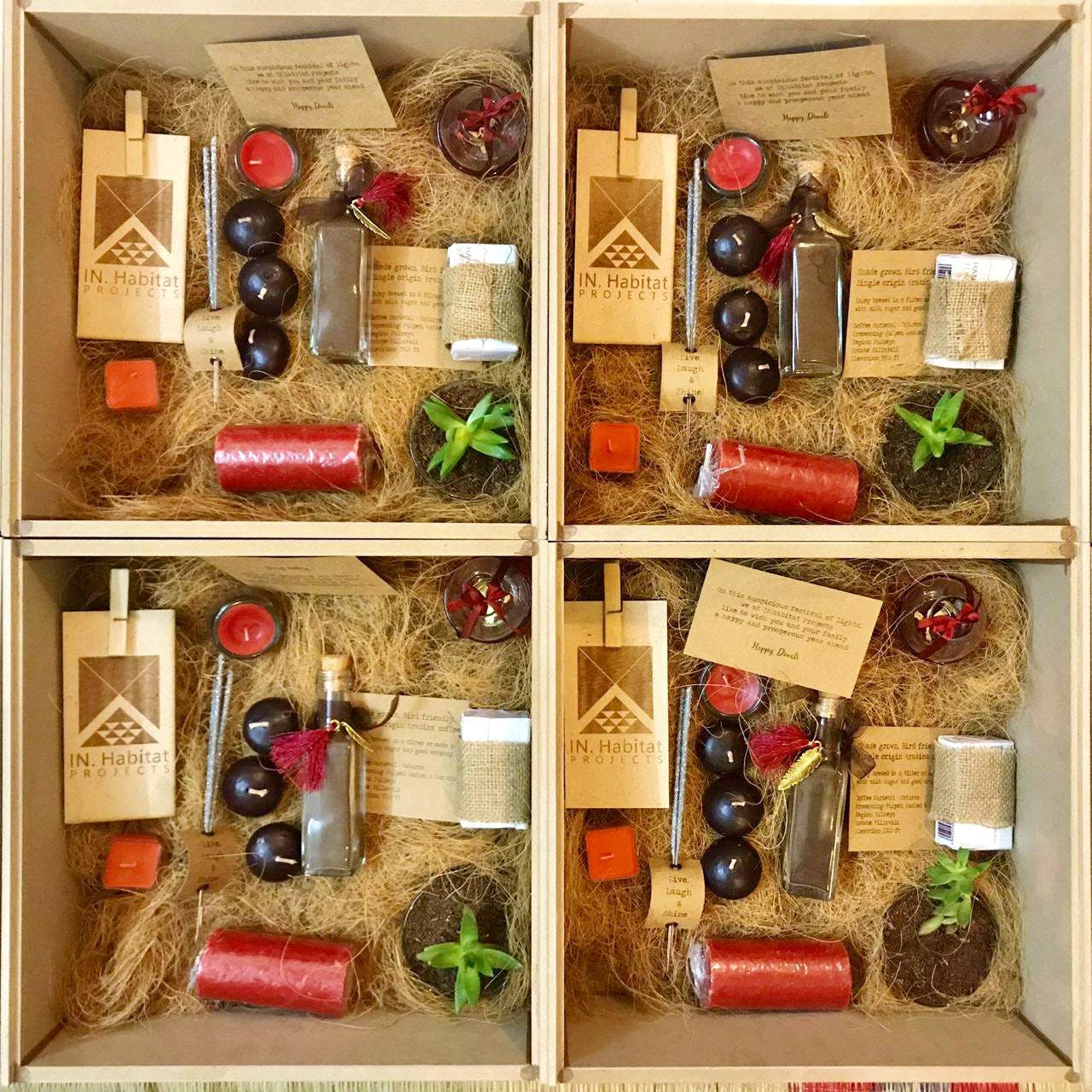 Get Wax Sealed Invites, Pinteresty Rustic Gift Boxes And More Through This Instagram Page
What Makes It Awesome
For large gifting (and wedding invite type) orders with a rustic vibe while also being ethical, useful, and impactful, check out Pinwheel Projects Gifts on Instagram. The baby of an architect who needed a passion project to blow off some steam, the gift boxes are designed, curated and put together with a personal touch. Rustic and curated to be sustainable, and completely customised to your taste, they have a use past just being pretty. Apparently, she's never repeated an order, so your gift box is super exclusive. Find succulents, personalised notes (which can be wax sealed scrolls even) in glass bottles, caricature portraits, candles, coffee/tea powder, and charms and trinkets among other things. All decorated with earthy colours, dried flowers, and natural materials (bamboo, jute, handmade paper, and even hay if you'd like). If you have an idea in mind (or found one on Pinterest), just send it across for reference. Once that's confirmed, she'll design a sample box and once you give the green signal for the final idea, she'll get to work on your order.   The items will be sourced based on your budget and number of orders (as will the time taken to complete the project) you make, but are all natural and organic. As of now, you'll have to pick up the orders yourself, but since there's a lot of glass involved, it's best that you do.
What Could Be Better
Since the whole thing is managed by one person, large, seasonal orders might take a bit more time than say, a brand, so plan your invites and gifting well in advance.
Comments