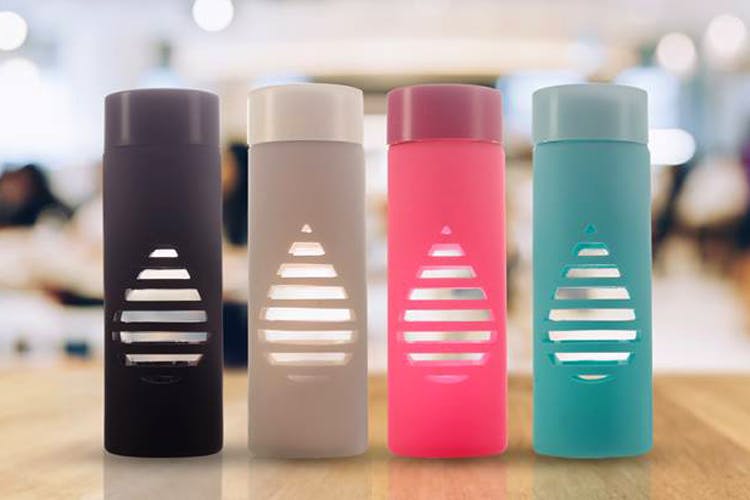 Trying To Be Plastic-Free? This Brand's Glass Water Bottles Can Be The First Step
Shortcut
Skip plastic and get yourself a cool glass bottle from Glass Act that you can take to work, gym and pretty much anywhere. Plus, you can get customised designs on the bottles as well.
What Makes It Awesome
Your everyday drinking bottle just got a makeover with glass and some really cool design quirks. The fact that these glass bottles are made from organic and recyclable materials which are free of toxic chemicals like BPA, make it even better! The 500ml bottles come with airtight lids and cool coloured sleeves, all of which are again BPA free and made from food grade materials, we're told.
If you are clumsy like us and worried that you might drop the bottle don't be. The silicone sleeve ensures a sturdy grip, so even if you have sweated it out at the gym, being a butterfingers will be the least of your worries. Plus, the sleeves come with slits that show the water level too!
Pro-Tip
They do customisation for bulk orders meaning you can get your company's logo, name or whatever you want on the bottle.

Comments