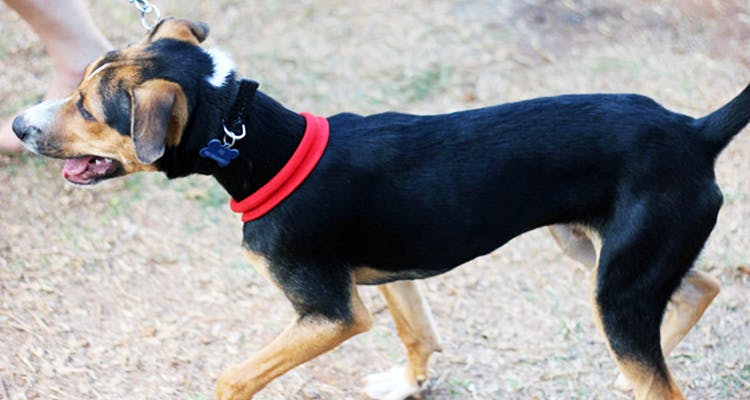 Dog Walking By Happy Pawz For Your Pooch's Daily Stroll
Shortcut
Offering dog walking services designed according to the needs of each pet, Happy Pawz promises to go the extra mile with your pooch.
Take a walk
The folks at Happy Pawz know how difficult it can be for people with busy work schedules to squeeze out time to take their dogs for a walk. But, thanks to them, you don't have to feel guilty about it anymore. Started in April 2015 by Sudha Shriniwas and Marsha Vaz, Happy Pawz offers dog walking services apart from pet tiffins and professional home grooming. Driven by their passion for dogs, they make sure that your pooch has a pleasant time while out on his or her stroll. Currently employing three walkers (did we mention it's an all-women's team?), they have different routes and time slots so as to cater to as many dog parents across the city as possible.
How it works
Once you contact them and work out details like location and time (pick from their six available time slots from 5am to 6pm), the team will come and meet your puppy. We love that they give importance to understanding your pet and his or her needs (also considering the age factor) before designing a suitable walk of atleast half hour. And then, trust the assigned walker to come pick your pooch as per schedule and drop him back after a refreshing stroll. So, no more worrying about not being able to give your pet enough exercise!
They also provide home-cooked meals for pet tiffins (dabbas) which include a choice of chicken, egg or fish. If your doggy is in need of a pampering bath or, perhaps, some hair clipping, their team of professionals will come over for a session of grooming.
Price: INR 4,000 upwards for a month (half-hour walks for six days a week), INR 3,500 upwards per month for the tiffin, INR 800 upwards for grooming services
Comments