The information in this post might be outdated
What Goes Around Comes Around: Sustainable Goodies For Stories From This Online Platform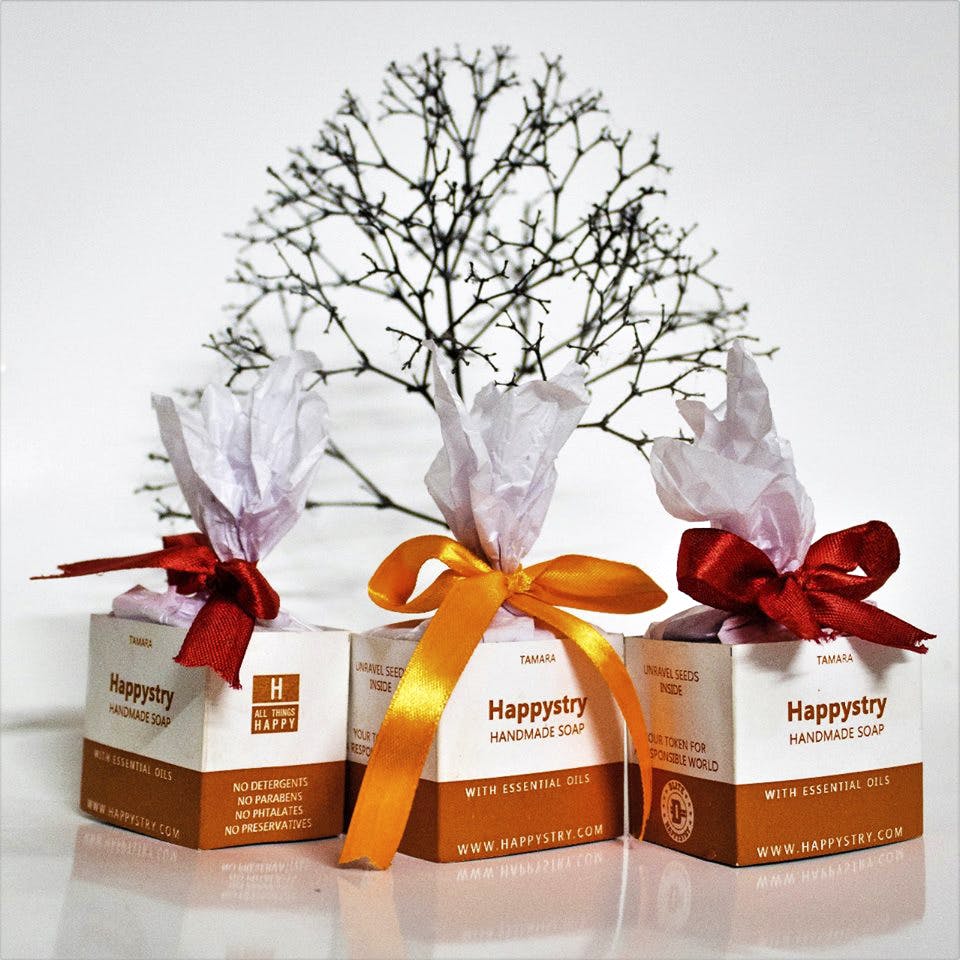 Shortcut
Happystry is an online platform that rewards writing about sustainability with sustainable gifts.

What Makes It Awesome
Have a flair for writing? Want to be introduced and switch to a more sustainable lifestyle? You can combine both with Happystry, an online platform that pretty much rewards you with goodies for spreading some good karma.
You'll need to sign up (and download the app), and write about a sustainable brand, initiative, product or space with pictures and references (so don't forget to do your research, or get overly creative, because the moderators won't feature write-ups that aren't credible), and you're rewarded with points. Broadly, you can write about topics related to the environment, slow fashion, physical as well as mental health, organic farming projects, responsible art and travel, as well as social entrepreneur projects. Switched from single use plastics? Write about it. Upcycled old outfits into something cool? Go for it. Found a small brand that does it? Add that too. Each story gets you some points, which can be used to buy products from their website, all sustainable of course.
The products you can buy include handmade, organic, soaps and personal care products, plantable pencils, eco-friendly stationery, eco-friendly home accessories, among others. If you happen to be a brand with a focus on sustainability, you can write your own story. And feature your products that can be exchanged for points, or money. You can also use it as a marketplace to connect with (and buy from) other brands too!
What Could Be Better
The only way to participate is by having the app, which is only available on Android devices.
Pro-Tip
Spot them at pop-ups where you pay what you think each product is worth. Usually, there's nobody managing the stall, just a bowl with cards, and another with money.
Comments