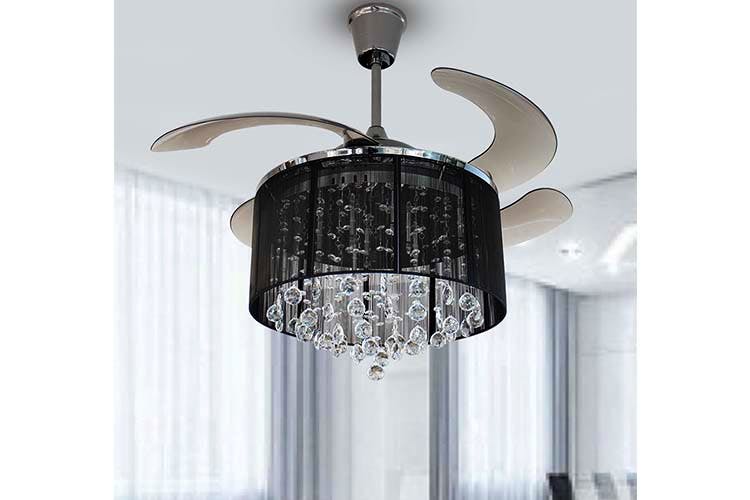 How To Infuse Fans To Your Contemporary Home Interiors? This Luxe Brand Is Giving Us All The Style Goals!
With a passion for modern or traditional infrastructures, merging fans into the themes becomes a task. Said what may, we can't do away with the instant air-circulation with the year-long tropical weather of the country. So, here's a hidden gem you did not know: Designer fans, who would have thought right? 'Fanzart' is the ultra-chic and artistic fans brand that suits the interiors and exteriors of any corporate or house set-up without making it look like a gloomy spot. Right from a vintage show to a high-tech equipment fan design, it can make our walls and outdoors look opulent and graceful.
Here are the five fans we hope will meet your interior needs: -
Morning Tea Done Right
If you are someone who loves to take a seat back and devour the morning tea peacefully, before kick-starting that day, here is your partner! These exquisite outdoor fans ensure that you enjoy a relaxing time in your lawn and terrace without having to feel the heat. It's the perfect dewy investment for that upcoming house party too.

For Music lovers
Swing along with 'Melody', the fan with the Bluetooth speaker. How about taking a back seat with a breezy remote-controlled fan, a Bluetooth connectable speaker, and a multi-colored LED light that not only amplifies your space but serves the sole purpose of air-circulation just right. Without having to recharge just, click, connect and play your favourite tunes to dance the night away.

For The Tech-Savvy
Who knew fans could be high-tech too, right? Let 'Tron' do the job with its eco feature allowing it to change the air velocity according to the temperature of the room or the 'Humanoid' which has a human sensor and smartly changes its oscillation based on where you are seated. You won't even get to know what's going on before your designer smart fan steals the show!

The Seamless Air-Circulation
Ever heard of blendable false-ceiling fans? It sure does sound awesome! This designer fan will be a delight for those who want seamless ceiling structures without having to spend a bomb on central air-conditioning. This makes it a no-brainer for low ceilings, rooms with bunk beds, kitchens, bathrooms. Also, this is perfect for corporate set-ups.
Your Child's Dream Catcher
The kids exclusive category of designer fans from Fanzart is a personal favourite of children's nurseries. With cute animations and colours, these fans go well with a child's room and will be highly loved. They are dreamy, cute, and super fun! What more? You can customize the domes of these fans to your taste.

The Classic Style
If there is anything that never changes with time, it is the classic style and structure. Ranging from the Vatican, to Picasso, to Diana - spruce up with all styles of vintage for a classic set-up! Now, you don't have to worry about hunting for the perfect fan that aligns with the theme of your living space.

So, We're Saying…
'Fanzart' fans have your interior needs covered for that new house or corporate space. Their options are super artsy, authentic, jazzy, and opulent without going overboard with the designs or prices. Get your ceiling centerpiece now!

Comments