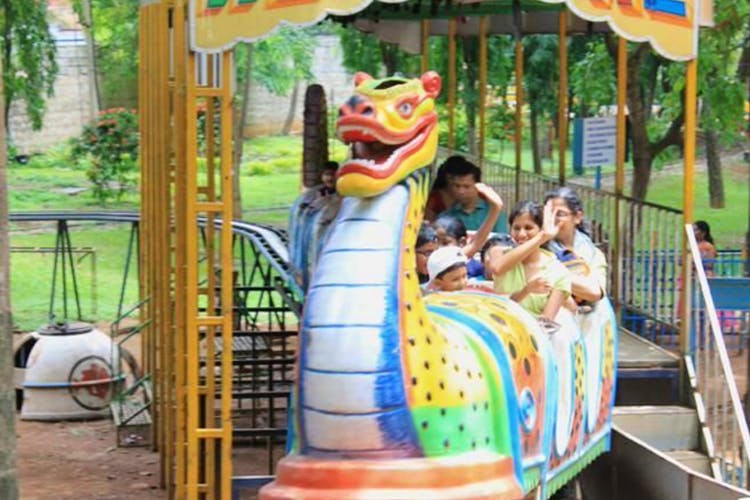 Jawahar Bal Bhavan, Cubbon Park
Cubbon Park sprawls over an area of about 300 acres and is a jewel among the green spaces of our Garden City. The children's play area – Bal Bhavan – has a variety of slides and swings in addition to large open areas for children to run around. The Putani Express toy train ride is a long-standing Cubbon Park tradition and is open to children and their parents. An added attraction is the Government Aquarium located nearby. Cubbon Park's morning "no vehicle" policy makes it an ideal safe cycling space for children.
There's a separate section inside the park which you can reserve for birthday parties and is well equipped with a few play equipment like swings, slides, see-saws, etc. primarily for younger kids aged 2-5 years. The public toilet available on site is not recommended. It's preferable to head to a restaurant or cafe nearby.
Where: Kasturba Road
Price: Free entry for kids below 10 years; INR 10 per adults, INR 5 for kids {train ride} and INR 20 per adult {train ride}
Timings: 10am-6pm
More Information
Jawahar Bal Bhavan
Nearest Metro Station: Cubbon Park
Comments