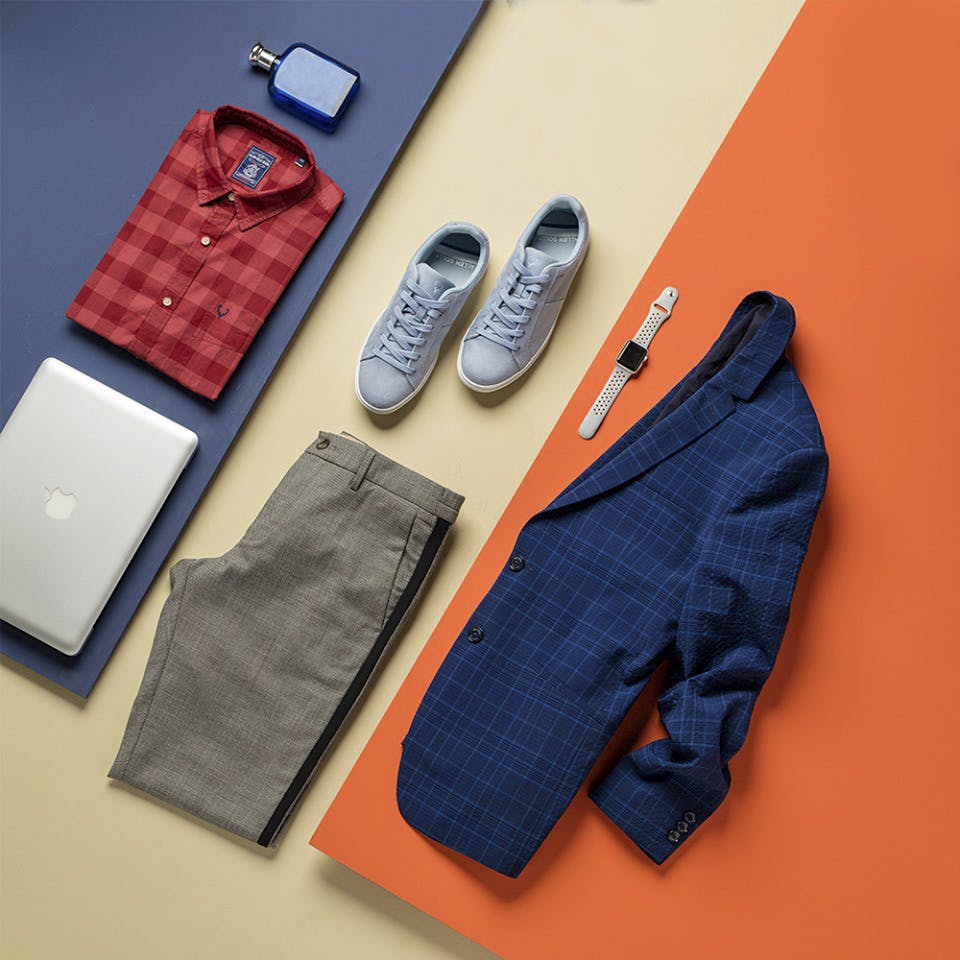 Men! Check Out These Stores In Kemp Fort Mall And Go On A Shopping Spree
Why should women have all the fun shopping? Don't worry, men! We've got your back. From workwear to party wear, We have put together a list of stores for you to shop from. Give your wardrobe a quick upgrade with this shopping guide for men at Kemp Fort Mall.

Allen Solly
Got an interview you want to ace or an important business meeting to attend? Dress to impress with clothing from Allen Solly. Stock up on workwear shirts, formal pants, blazers, shirts with fun prints for the weekend plans and chinos for you to pair those shirts with. Find t-shirts, polos and jeans for Friday dressing or a weekend outing. They also stock up on cardigans, pullovers, and jackets that would keep you warm. The Allen Solly at Kemp Fort Mall is a factory outlet.
Van Heusen
One of every Indian man's go-to store, Van Heusen finds itself a space at Kemp Fort Mall. This factory outlet of Van Heusen stocks up on clothing essentials that any man needs. Find sharp work shirts, blazers, suits and trousers that would make you look work-ready. Shop for casual wear such as t-shirts, jeans, gym wear and shorts as well. This is the Van Heusen factory outlet in Kemp Fort Mall.

Louis Phillippe
Another favourite men's brand, Louis Phillippe is known for classic workwear. Find shirts, formal pants, blazers, chinos and shoes for men that make you ready for work and ace those business meetings. They also have semi-casual shirts that are perfect for a Sunday brunch or sundowner party. Shop for accessories for men such as belts, shoes, and wallets to add to your look.

Movi
Movi Men's Life is the men's wear brand of MV Fashions. If you love kurtas, then check out Movi in Kemp Fort Mall. Shop kurtas made out of cotton and linen in solid colours of reds, oranges, and blues. They also stock up on short kurtas for men here.

Peter England
Peter England, a favourite men's brand among Indian men, is your one-stop-shop for formal and casual wear. Hoard on workwear shirts, pants, and blazers from Peter England and upgrade your work wardrobe. You can also find t-shirts, jeans, sweatshirts, and sweaters for your casual look. Shop for accessories such as ties and belts, innerwear and loungewear for men as well.

Vivid Wave
Vivid Wave, which was known as Grey Rabbit, is a Bangalore based men's brand. If you are looking to revamp your wardrobe and just plain bored of the regular clothing options, head to Vivid Wave in Kemp Fort Mall. They stock up on shirts with plaids, fun prints with floral and geometric accents, linen and cotton shirts along with chinos and formal pants as well as denim in different colours and washes. The shirts here start at INR 1,599 and they have an offer price of shirts at INR 999 ongoing at their outlets.

Scotts Club
If you are looking to update your wardrobe without breaking the bank, head to Scotts Club in Kemp Fort Mall. With crazy discounts and a wide range of options for both work and casual wear, this store won't disappoint you. Find t-shirts, shirts, polos, denim, formal pants, shorts, loungewear and underwear under one roof. They have a buy one get two free and buy two get five free (so much win!).
Comments