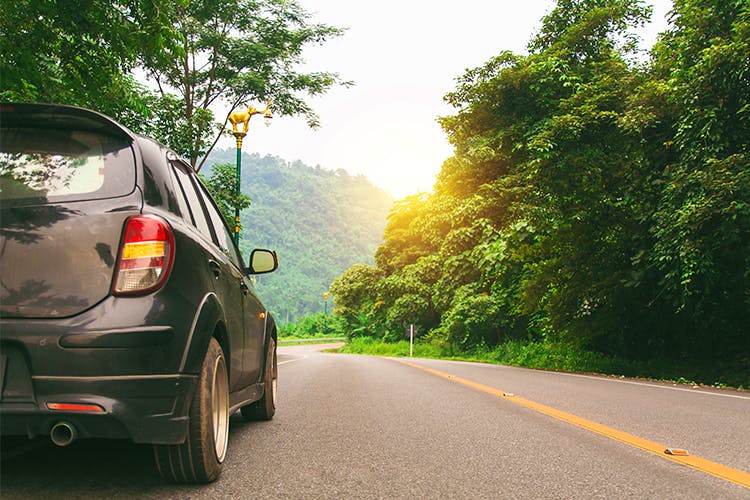 #LBBRecommedation: 6 Things You Should Be Doing This Summer With Friends!
The scorching heat, Dermi cool ads, buttermilk vendors at traffic signals - summer is here. And it is TWO MONTHS EARLY! When you're a kid, summer is fun with friends and no school; all about ice creams and games, but as we grow up - it's just meh. You've got to work in the heat! UGH.
But here's a way to keep things interesting at this old age *wink wink*. We have got a 'Summer Activity List' made for you. Let's have at it, shall we?
Stargaze
Gaze at the world and beyond at night in the midst of clouds. Pack your bags, pick up your friends and drive to Skandagiri hills to witness an unfathomable feeling of relaxation. This is the best time to stargaze as the air is devoid of smog and experience the true natural beauty around you.
Places Recommended: Skandagiri, Kerekaadu, Arkavathi River

Picnic
Try the western way of enjoying fresh air by planning a picnic. Cook some delish meals, visit the nearest supermarket and hoard on snacks and munchies and head right over to one of the many picnic spots in Bangalore with family, friends, kids, adults, basically anyone. All you gotta do is sit and chill. While thinking of chill, carry lots of liquids. It's summer. Or as Kingfisher says, "This summer, refresh and hydrate with a Kingfisher Radler."
Places recommended: Dodda Alada Mara, Nandi Hills, Bheemeshwari, Muthyala Madavu

Trekking / Cycling
If you and your friends love that adrenaline rush and parkour is your daily "fun" activity, then try other adventurous options like early morning treks, dirt biking, parasailing, or join a cycling group and hang out with them. There are many places in Bangalore that lets you indulge in adventure sports, and this summer you can try it!
Places Recommended:
Trek - Savandurga, Kumara Parvatha
Cycling - Nandi Hills, Kanakapura
Parasailing - Jakkur Aerodrome Parasailing
Dirt Biking - Dirt Bike Mania, The Big Rock Motopark
Road Trips
You're excited already, aren't you? Then get away for the weekend. Fill up the tank, get your friends and drive into the sunset. Remember, the journey is the focus and not the destination, so make sure the roads are well-laid! Pack two-days worth of food, water, refreshments, and do not forget car documents and first aid.
Places Recommended: Sakaleshpur, Wayanad, Ooty, Agumbe

Game Nights
For days when your body gives up and mind shuts, host a good old-fashioned GAME NIGHT!! Call in a bunch of friends and family, play Charades, Pictionary, Rummy, Monopoly and throw around some fake money and laugh it off.

Now, that's our list. Final thing we recommend on this activity list is a drink to keep yourself hydrated at all times. Make it a refreshing drink with Kingfisher Radler, their first non alcoholic drink that comes in Ginger & Lime, Mint & Lime and Lemon flavour.
Now when you think Kingfisher, think Radler too!

Comments