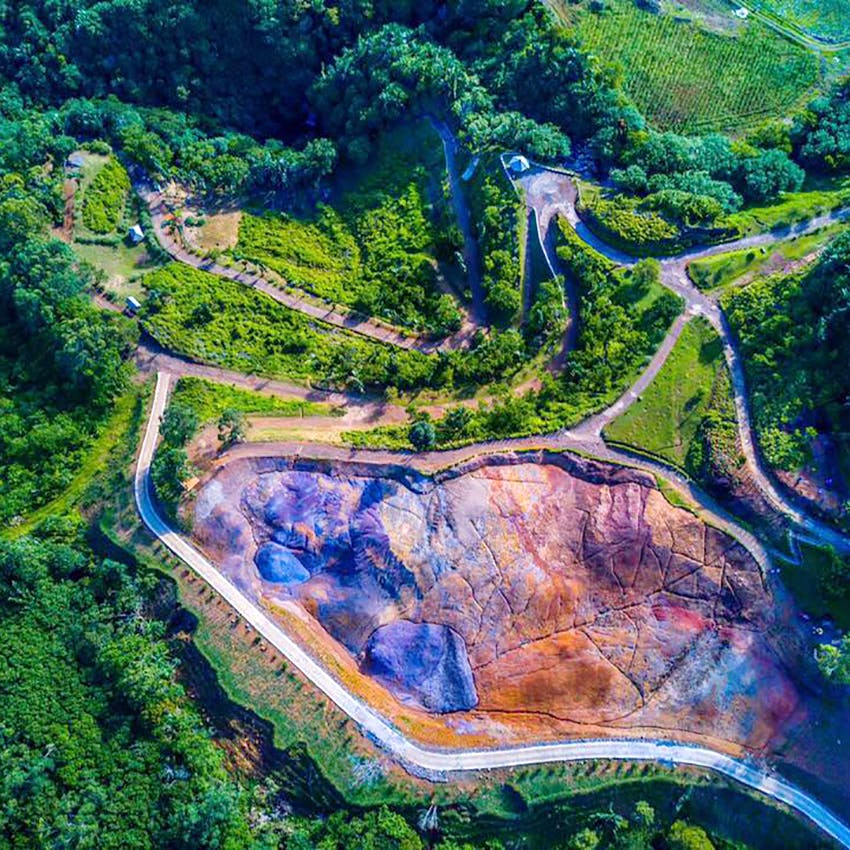 The Indian Ocean, Waterfalls And 24 Colours Of Volcanic Earth: This Park In Mauritius Is The Real Version Of Pandora
Shortcut
Want a peaceful holiday, that is different from the usual? Splurge on Mauritius, at La Vallée des Couleurs Nature Park, that is a geological marvel -- the landscape has 23 colours dating back millions of years following the eruption of the Bassin Blanc volcano.
What Makes It Awesome
Before you scream for the beach in Mauritius, hear us out. Picture 450 acres of flora, fauna, mountains, plateaus, plains and the majestic Indian Ocean. Spectacular right? That is exactly why you need to book tickets to Mauritius, stay on the island, soak up the sun, and get yourself to La Vallée des Couleurs Nature Park. A few minutes out of the town of Chamouny (which is your typical resort town, with swish hotels to chill at), make sure you have about 6 hours at the park to try out all the rides and activities.
They have the third longest zip-line in the world, which means you have a bird's eye view of the stunning landscape for about 1.5 kilometres. There is even a suspensions bridge (apparently the Longest Nepalese Bridge in the Indian Ocean), for adventure and perfect photographs. The picture from that skywalk will probably break the Internet. No really! It is breathtaking to see the green hill roll into igneous rocks, and then soft browns of the sand, before exploding into blues and greens of the ocean. There are also quads and buggies to up your adrenaline levels. We also recommend you go chasing waterfalls. It's like a mini Pandora (that's an Avatar reference), complete with cascading waterfalls and sparkling pools.
What Could Be Better
We do wish there was an option to stay in the park to really experience the place with no rush.
Comments