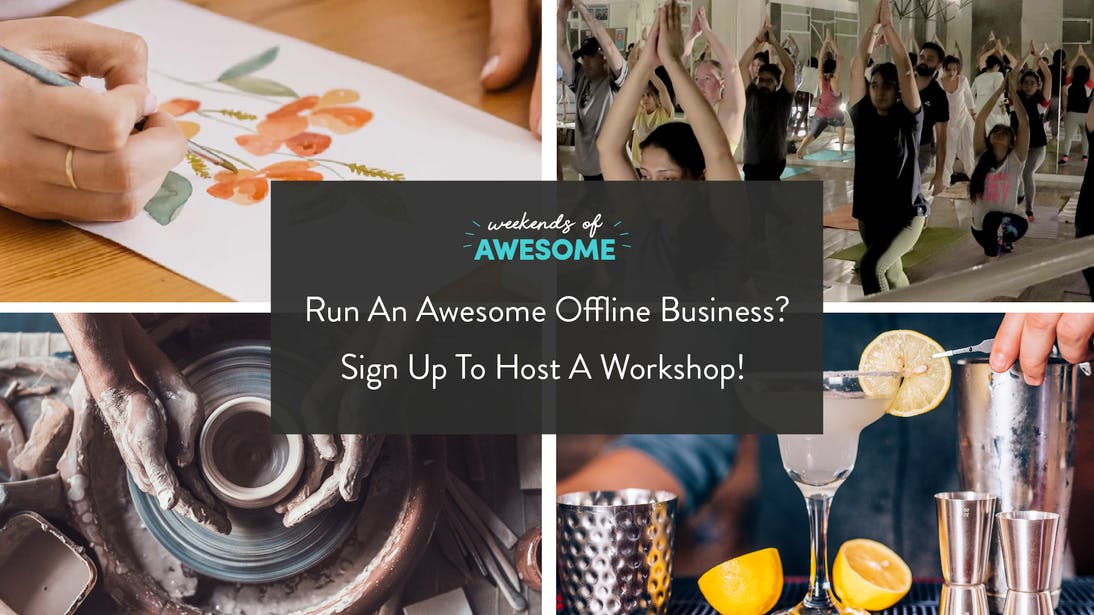 Run An Awesome Offline Business? Get Customers And Walk-Ins With LBB's Weekends Of Awesome!
What Is It?
Today's customers don't want meagre products, they want experiences- those they'll remember, those they can share with their friends and family… and those they can, of course, Instagram! At LBB, we've been giving 16 Million of our web and app users 100,000 reasons to step out. And if you run an awesome store, cafe, bakery, boutique, fitness centre, salon, pottery studio, we want to hear from you!
We'll help you drive walk-ins, get customer engagement, and reach out to a whole new audience through LBB's Weekends Of Awesome.
Who Can Sign Up?
If you're running an offline space, you're invited to sign up to host a Weekend of Awesome. Based on what offline business you run, you could host a mixology workshop, a food tasting experience, a sale at your store, an arts and crafts workshop, or a kick-ass bouldering session.
I Have A Space But No Workshop Ideas
Not to worry! We're happy to help you think through what you can do that'll get hundreds (or hundreds of thousands!) people interested in your brand/business. Just indicate that in the form.
Sounds Awesome! Next Steps?
All you have to do is fill up the form, and we'll get back to you with next steps.
Ask Aakanksha a question