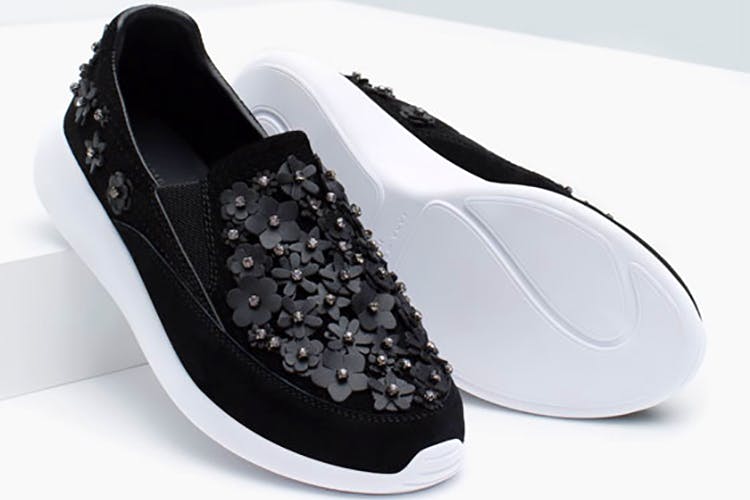 Less&More: Sneakers To Pair With Your Jeans & Dresses
The Trend: Casual Sneakers
Correct us if we're wrong, but we think sneakers are possibly the easiest way to throw in a cool vibe to any outfit you may be sporting. So whether it's a an ultra-feminine look you're hoping to tone down on or going all-out casual with sweatpants and a T-shirt, your sneakers can make or break the deal.
We're giving you a couple of options that you can buy depending on your budget.
For Less: Chic Sneakers
We love the peach-ish nude tone of this one, which will go with most things in your wardrobe. The quilting helps give it an expensive look—which is great and makes for a great budget pick.
for a great budget pick.
Where: Buy it here.
Price: INR 899
For More: Floral Sneakers
"Florals for spring? Ground breaking", when Miranda Priestly said these words, we couldn't help but nod our heads in agreement—they've sure been done to death. But for these gorgeous black sneakers with leather floral detailing and contrasting white soles, we wouldn't mind making an exception.
Where: Zara; for a complete list of stores, click here.
Price: INR 4,990
Comments