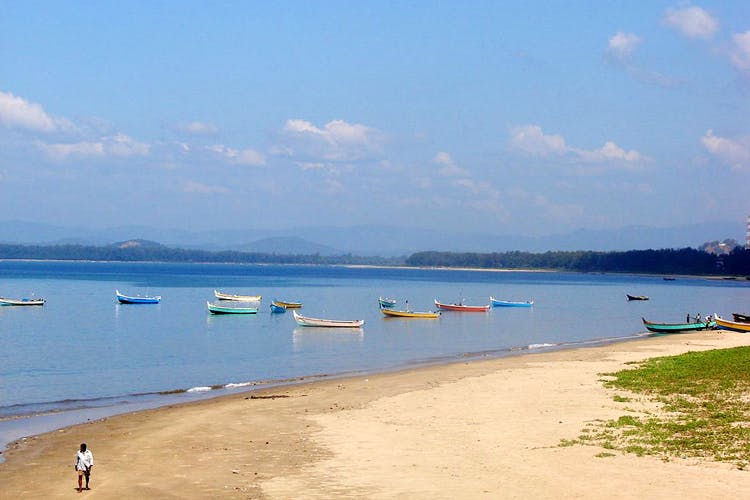 There's A Long Weekend Coming Up And Here's Where You Can Escape To
Yes! Finally a long weekend is here. No need to stress about work. Time to just take off, and escape everything from boss's calls to co-workers drinks plans. Here are our picks on where to go for the long weekend. Happy Independence Day, y'all! And the many other festivals coming up too -- from Varalakshmi, Eid and Ganesh Chaturthi.
Budget
Something that everyone always considers is budget. And we're all about budget getaways. Solo backpacking and staying in hostels is a different kind of fun. If Goa is the destination, then you can head to Palolem, a stay at The Hostel Crowd's Summer, for just INR 300 a head. You could even head to Gokarna and stay at Zostel Gokarna and get the view, stay and all, in INR 400. Head to Kochi and stay in the Niyati Boutique, at INR 600 per night, with its warm comfy interiors and super low prices.
Road Trip
Who doesn't love a good road trip? Yes, we all do. So, for those days on the road, the wind in your hair, music blaring, we'd suggest heading to Wayanad, just 6 hours away, with its lush greenery, mountains and waterfalls. You could even stay in one of the hostels there, like Hibernest Chembra, at just INR 800 per head, for the lush greenery and peace. Hop in the car and drive down to Karwar and soak in the sun, 8 hours away. You could even browse our road trip suggestions, and take some from here.
One-Day Getaway
A lot of us would just stay in, except one day where we could head out (let's face it, sleep). Bangalore has a lot of cool getaway spots around where you could go, and be back the same night. You may not know, but the airport has a few things to do, which you can make a day out of. The Windflower Prakruthi resort has a load of things to do, including BMX, Zorbing, Paintball and riding on ATV's. Head down to Mysore, and explore the city's culture, and you could even make a trip to the zoo!
Resorts Within Bangalore
If you want to spend your holiday somewhere in the city, and not outside it but not at home, we've got that covered too. The Golden Palms resort is a great place to stay, with good food and gigantic pool. If you seek an adrenaline rush, the Discovery Village is a great place to be, for the zorbing, trekking and rappelling as well. Take your pet along and make it a day at Our Native Village, where you can try your hand at pottery and even milk a cow! Over at Kanakpura Road, there are plenty of resorts to check out. Care to leave town but only for 50KMS? Check out these resorts just under 50kms from town.
Ask Tanmay a question