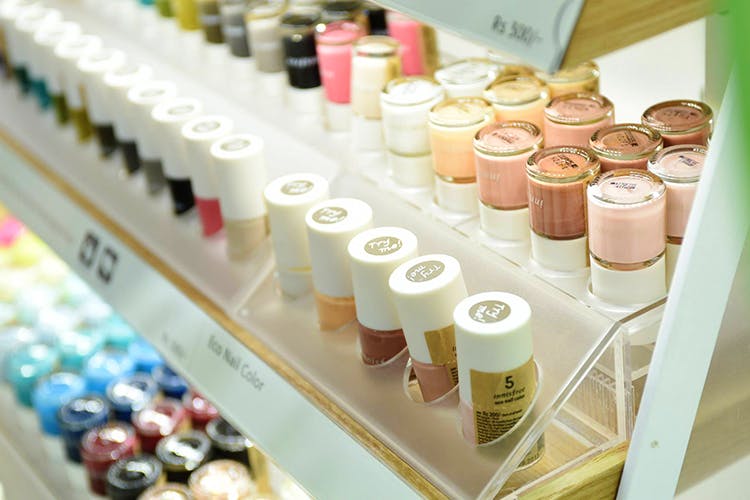 #GoHereScoreThis: Nail Paints In Gorgeous Shades From Innisfree
Over the years, Korean beauty brands have become synonymous with skincare products that give you that flawless skin you've always envied, and Innisfree is no exception.
All the top beauty magazines have sung praises about Innisfree's Green Tea Seed Serum. And their sheet masks are gaining popularity by the day—we've tried a variety of them and trust us, they're great. But we're not here to talk about that.
Score This: Innisfree Eco Nail Color Pro
Amidst all the hoopla around their skincare products, their nail paints, we feel, don't get the credit they deserve. We've tried our fair share of nail paints out there and the formula of this is one of the best we've tried so far.
We don't know about you, but nail paints don't stay put on us very long. This one, on the other hand, manages to remain unchipped for quite a few days, and that is a big plus. But the real winner is their shade selection. Have you seen those multiple-fold shade card sheets that paint brands hand over when you need to get your walls painted? That's how good their variety is. From the deepest of burgundy to the lightest of powder blue to the most gorgeous shade of dusty rose, you'll find them all here.
Where: Shop the nail paints online here, here and here.
Price: INR 300
Comments