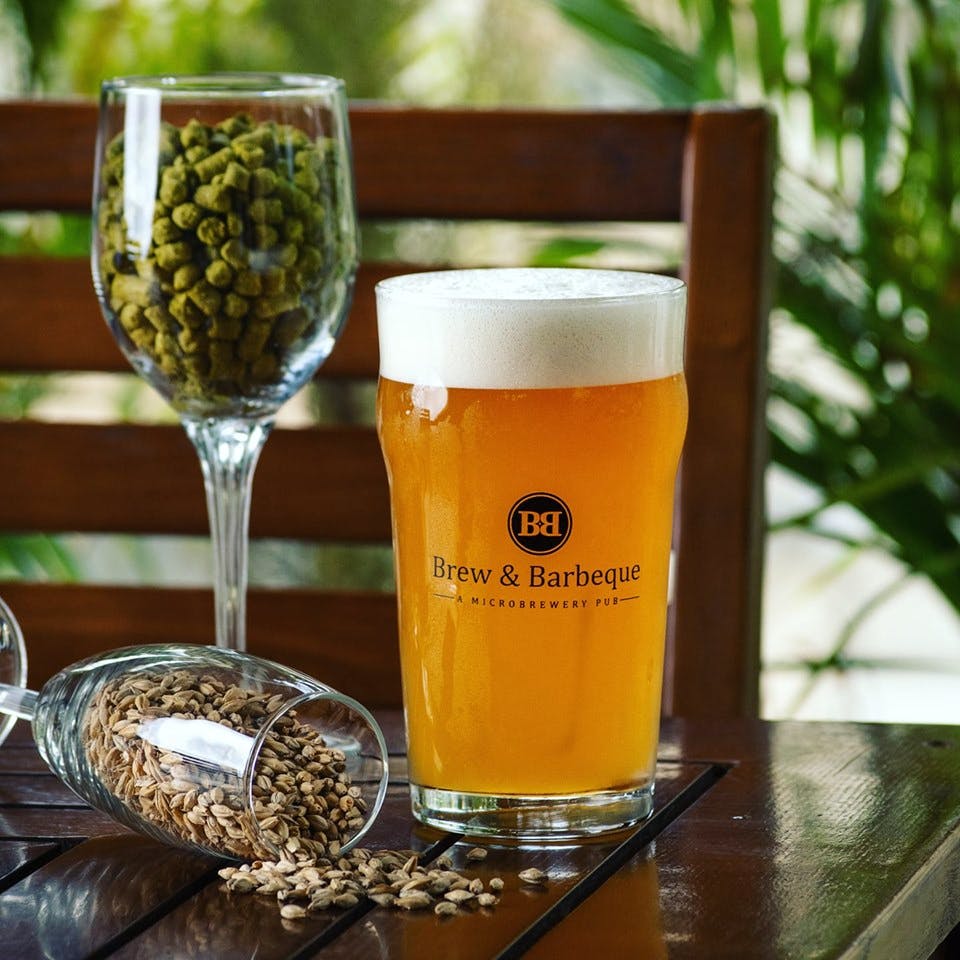 Beer, Bratwurst & Bavaria: It's Time To Celebrate Oktoberfest Like The Germans
The festive season may be approaching, but we have another reason to cheer, as the next few weeks are all about beer! As the the city that has bragging rights over having the most number of microbreweries in the country, you can bet that any establishment that serves beer is bringing out the big guns when it comes to their signature brews and then some! If you plan on pub hopping just to try the beers of the season, here are our recommendations with inputs from beer consultant Beerabet aka Akash Hirebet.
Red Rhino
Sure it's slightly further away from civilisation than most other breweries in town considering they're in Whitefield, but their menu (food and drink) is extensive as it's yummy! With Marzen beer and a special German menu, they're bringing in some good music, cheer and great beer!
When: September 21 to October 15.
Yellow Submarine
The Beatle's themed brewery knows its stuff whether it comes to beer or celebrations, and has brewed the perfect beer-themed celebration with authentic German brews and a curated Oktoberfest food and cocktail menu. Apart from their 6 standard brews on tap, find favourites like Marzen and Hefeweizen with pretzels or roast chicken. They've taken it up a notch and also will host drinking games like beer pong!
When: September 21 to October 6
Toit
Classic Bangalore meets Classic Germany at Toit's curated Oktoberfest menu. While we know them for their Tintin brew and pizza(s), Oktoberfest brings with it Lager to guzzle along with German fare including (but not restricted to) schnitzel, sausage (by the platter!) with sauerkraut too! Ooh, plus Curry Wurst and beef rouladen with German potato salad. Naturally it has to be washed down with some authentic beer and this time, it is in the form of a special Oktoberfest Lager. Then apple strudel to finish the meal nicely!
When: September 24 onwards
Bangalore Brew Works
Celebrating Oktoberfest till the end of October, Bangalore Brew Works has (in addition to their usual brews) brewed Marzen for the occasion. While guzzling that down, enjoy some Pretzel Bao, some classic offerings from the Mashed Potatoes with Sausages, or keep it simple and hearty with the Doritos Crusted Mac N Cheese bites.
When: September 16 onwards.
Windmills Craftworks
One of the best microbreweries in town, the drive to Whitefield should be worth it considering they're brewing up some authentic Oktoberfest Lager apart from the delicious in-house craft beers. Enjoy it with their curated food menu(yes, there's Bratwurst), and some great jazz in the background.
When: September 23 to October 6
Biergarten
The outlet in Koramangala is brewing Dunkel Lager, Marzen, German Pilsner which are the special Oktoberfest beers. We also have a Hefeweizen, Weizenbock, and a Smoked Lager which are part of their regular beers. Even enjoy some authentic German food to pair with the delicious beers!
When: September 23 to October 6
The Pump House
The Pump House in JP Nagar is celebrating Oktoberfest and fully embracing the spirit of Germany. Maibock and Marzen are being brewed specially for it. You can pair this with a special Germany sausage platter and have a good time with your friends.
When: September 21 onwards.
HIGH Ultra Lounge
Celebrate Oktoberfest with HIGH Ultra Lounge's 'Mug'nificent beer festival. With Bavarian music and unlimited beer flowing, enjoy the gorgeous view of the city as you get your spirits high. With a special German menu with sausages and cheese platters. The three-day beer fest will also have DJs to keep you grooving.
When: September 27 to September 29.
Brew And Barbeque, Soulspace Arena Mall
Ths microbrewery on the outer ring road, the Oktoberfest has beers brewed like October Pale Ale, Hoppy Pilsner and Marzen. You can also try interesting cocktails like Fatty Godfather, Smoke and Maple, Abra Cadabra and Barbeque Mary. The special Oktoberfest menu should definitely be tried. The veg options are Potato Pancakes, Sauerkraut Bites. The non-veg options include Brats with Mustard Sauce, Cresent wrapped Bratwurst Bites, German Chicken Schnitzel.
Comments