Papeljam's Notebook Collection Brings Workaholic Animals To Life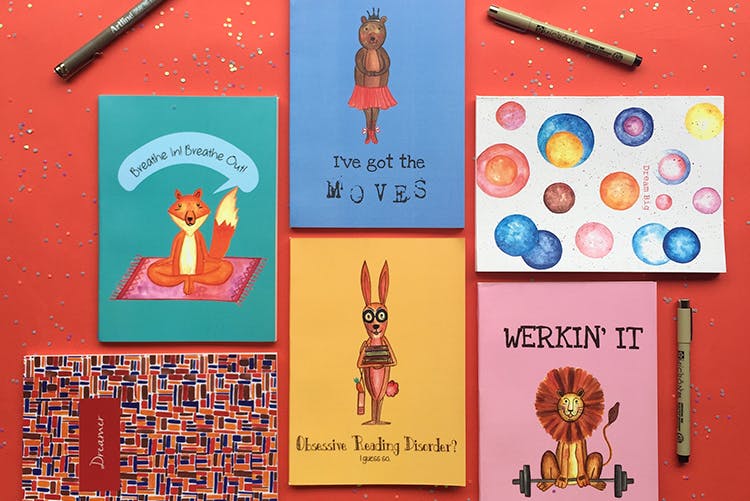 Shortcut
Riya Bakliwal's stationery brings you designs with animals doing domestic, homely things, and we find it more than just cute.
Animal Farm
Bakliwal has been an artist all her life, as well as an avid stationery collector, so she decided to convert her love for stationery into a business, and more. Currently working in marketing, she recently started her own stationery brand, Papeljam.
We are loving the hand-illustrated designs on the covers of her notebooks. You can see the texture of the art and media used; a piece made especially for you. We like the Ballet Bear who's 'got the moves', and the Yogi Fox. We would also recommend the cute pink cover with the Workout Lion on it.
Mixed Bag
They have abstract and floral designs, too. Since they've just launched, they aren't offering any discounts yet, but you can look forward to the seasonal sales coming up. We would definitely pick the Papel Mix as a gift for our notebook-mad friends. The most functional of the lot are the mini older notebooks that easily fit into bags and are perfect for filing away documents and pamphlets.
They deliver across India and are available online. So are you clicking yet?
Price: INR 250 – INR 1,500
Contact: +91 9833909121
Comments (0)