The information in this post might be outdated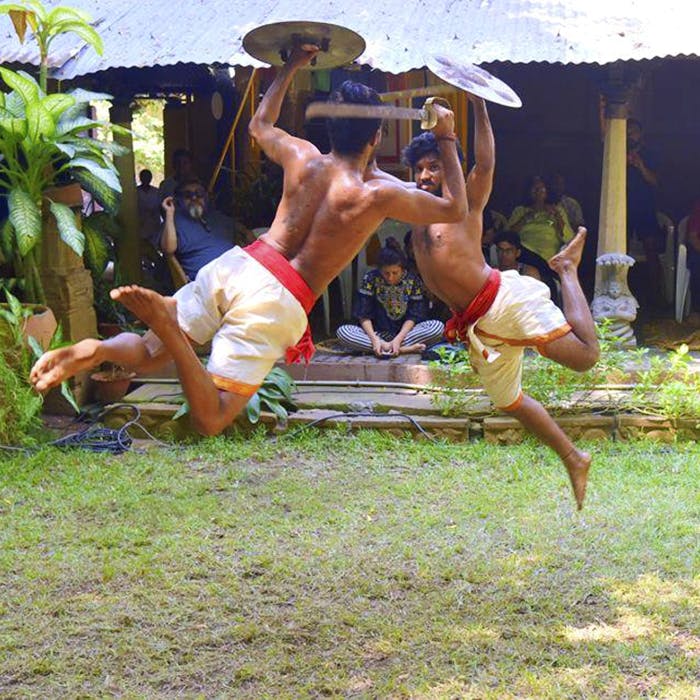 Get A Peek Into The Art Of Kalaripayattu With This Screening On Saturday
What's Happening
'Kalari' means battle-field and 'Payattu' means martial arts. The group 'Faraway', which is a collective of artists, artisans, and storytellers presents to you, Pathinayiram / Ten Thousand. This is a 25-minute Malayalam film which talks about the different complexities faced by a Kalaripayattu master and the different paths he takes to become one. Through this film, one understands the mere essence of this art form and the story behind the master's journey, through his perspective. After the film, there will be a short performance by Nikhil, who plays the protagonist of the film and also a fine master of the art at the Kalarigram in Auroville. Kalarigram is where the filmmakers of Pathinayiram learnt the craft in a span of two years.
How's The Venue
The film screening will take place at Shoonya- Centre for Art and Somatic Practices located on Lalbagh Road. Shoonya provides a space for artists to engage and impart knowledge through education, performance, and creativity. They host workshops, open events, classes, film screenings, discussions, and jams.
Price Includes
INR 100 includes entry to the event.
Comments