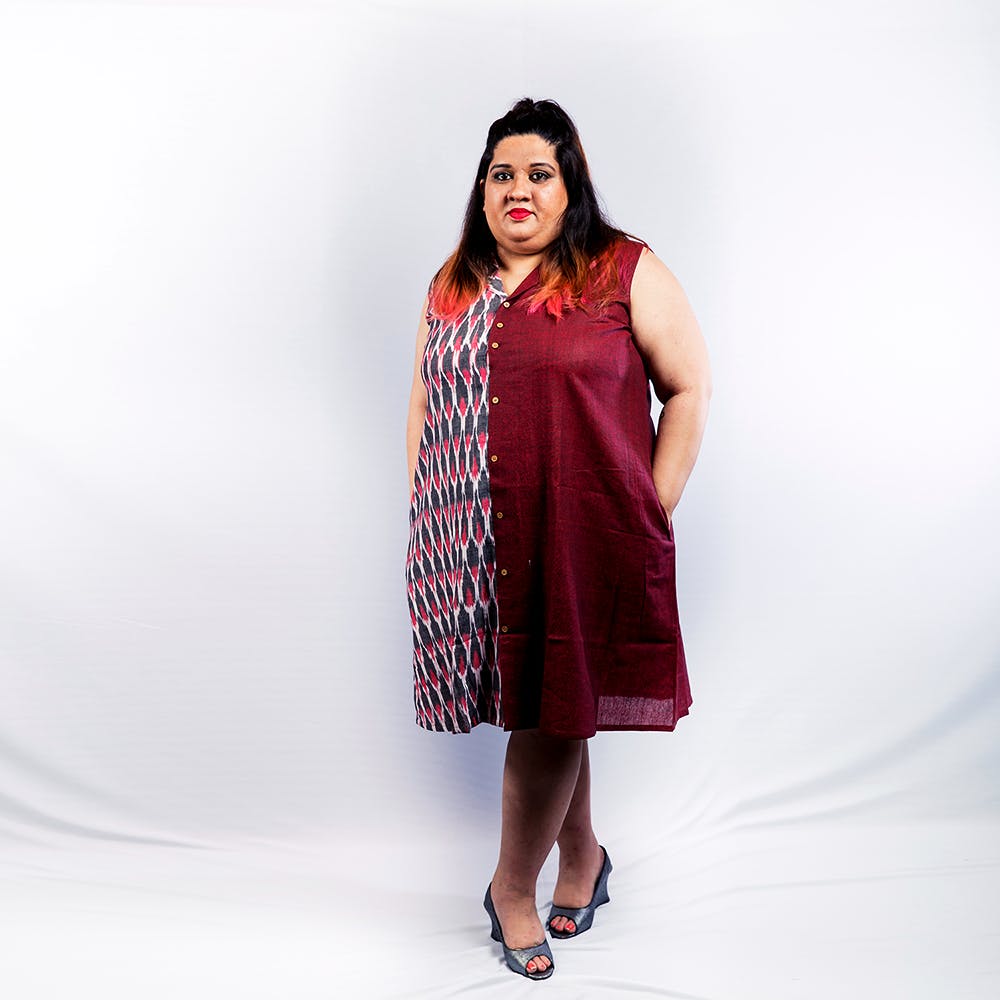 For Plus Sized Oompf, Check Out This Online Brand That Considers Shape And Size
Shortcut
Plumpf designs clothes in size 20 and above and combines Western cuts, current trends and Indian prints for the modern woman's taste.
What Makes It Awesome
Most brands seem to forget that for most of us, shape and size mutually exclusive, even more so for plus size women. Understanding the painful task of shopping at most retail brands, the woman behind Plumpf combines slow fashion with shape focused tailoring.
The brand has clothes in more than 4 sizes (and they focus on shape too, so the combinations are pretty wide ranging), and as of now are focussed on Western dresses and pants. Using clean symmetrical cuts, bright colours, and youthful styles, each of the the brand's outfits are made in limited pieces to keep things exclusive. Confidence is key, they believe, as they have no qualms mixing up prints, patterns (they lean towards ethnic ones like Ikat and Indigo block prints) and fabrics to make something statement worthy. A-Lines, shift and shirt dresses, they're available in lengths from knee length to midi between size 20 and 26. We love their Madras print and black button down dress and yellow and green patch shift dresses for their vibrancy among other things.
Currently, the stitching of the clothes is done by sourcing women from various skill based non profit groups, so the proceeds go towards empowering them. The plan is to create a sustainable employment model for them while also contributing to ethical fashion. Prices for the outfits range from INR 1,500-1,800. Catch Plumpf pop-ups at various markets, or order online through social media.
Pro-Tip
They're planning to launch a range of shirts and skirts as well, so stay tuned to their social media pages.