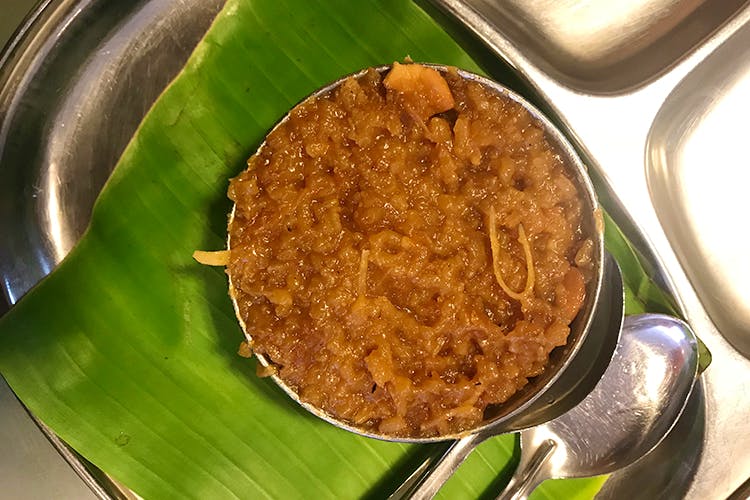 Sakkar Pongal At Puliyogare Point
By the time we reached our last stop for the day, our tummies were on the verge of bursting. Even Mansoor seemed to agree and we kept things light with the Sakkar Pongal. Unlike the usual pongals that you get at all the local dharshinis, this one is a sweet version. In fact, it can be a little too sweet for some, it was for us, but we are guessing it's to do with the kesari bath we had a while back. In any case, this dish is a huge hit with patrons who know of its existence. We even saw people getting some packed for home. We wondered if we should pack some Puliyogare for home, but then again, given that we had eaten enough to last the whole day, we gave the piquant dish a skip.
Bengaluru by Foot organises similar walks including heritage walks like the one we were part of. To join them or know more about upcoming walks, find them on Facebook here.
More Information
Puliyogare Point
Nearest Metro Station: National College
Comments