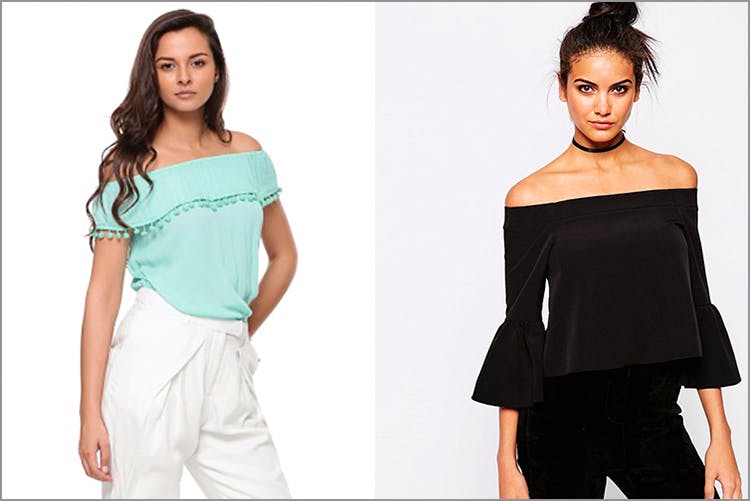 #Less&More: Take Your Pick Of The Off-Shoulder Ruffle Top
The Trend: Off-Shoulder Ruffle Top
Nothing quite says flirty and feminine like a pretty off-shoulder top. Add some ruffles to that, and you're on top of your game. And when paired right, it can be as apt for the day as for the night, making it a versatile addition to your wardrobe.
Haven't ever worn an off-shoulder top, but have always wanted to try? The time to experiment is now, 'cos we're giving you an option that'll be easy on your pocket.
Or are you a seasoned player in the off-shoulder game who wouldn't mind letting that purse string a bit loose? We have something gorgeous for you as well.
For Less: Cold Shoulder Pom Pom Frill Top
#LBBTip: That pom-pom detailing is adorable! Pair this aqua top with a lacy, white maxi skirt and channel your inner bohemian.
Where: Buy it here
Price: INR 895
For More: Asos Off The Shoulder Top With Ruffle Sleeves
#LBBTip: Is this top classy or what? Go all black with your look—jeans, shoes, nails, and eyes—and you'll be going in for the kill.
Where: Shop it here
Price: INR 2,900 {approx.}
Comments