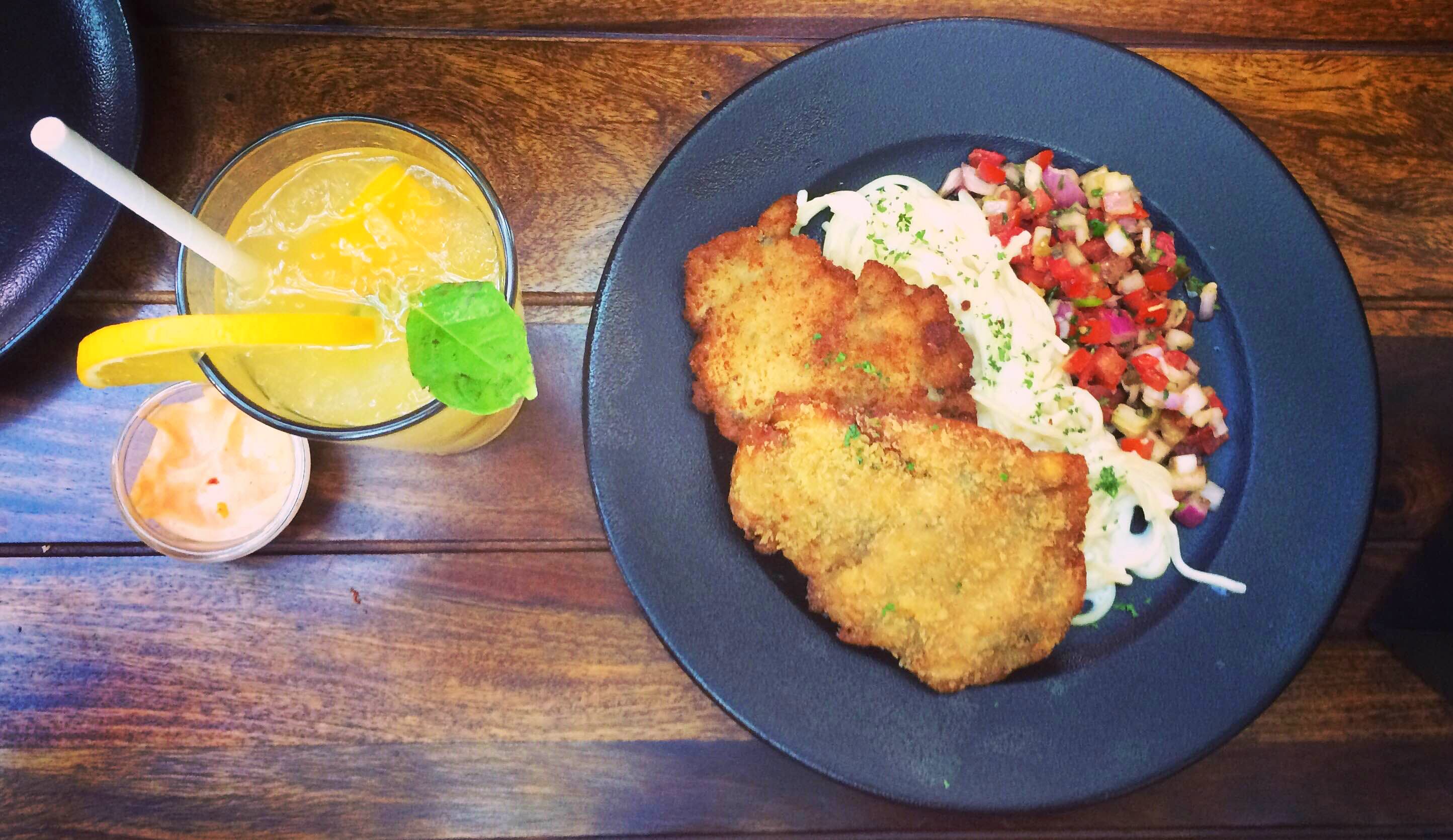 A Great Place For A Quick Brunch Or A Chill Night With Friends
What Makes It Awesome?
I heard my friends raving about Sotally Tober since it opened in Koramangala a few years back. But Koramangala was so far for me, and hence, I never quite paid it a visit! "Sotally Tober". The name seems interesting, like a person who is drunk, and his drunkness has lead him to reverse the two starting alphabets, and now he is no more Totally Sober "the way he was when he entered the pub. The drinks were amazing and they got him drunk! The wriggly logo further adds to this story. Well, apparently, this is a story I concocted in my mind and the actual reason for naming this pub as "Sotally Tober" is quite different, as told to us by the usher, when we visited this place for an LBB Insider Meet. Well, if you are curious about what the actual story is, then go visit the place!! Pubs at lunch hour are not really my thing, pubs usually serve finger food, which does not quite satisfy my afternoon voracious appetite. But, I had come back to Bangalore after a month-long stint in Goa, my hometown, and seeing the LBB invite in my inbox, calling me for this meet at ST, seemed appealing, if not to eat, at least to see what's new in Bangalore and meet some new people. So I walked a bit on Residency Road, opposite Mayo Hall, before entering the restaurant, which now seems like a mini version of Indiranagar 100 Ft, mushrooming with an array of new pubs. Now, another thing I do not like about pubs in the afternoon is that I prefer sitting in the mild Bangalore sunlight, especially in winters, sipping on a drink and enjoying some meat, instead of being crammed in a claustrophobic, dingy pub. Upon entering the corridor, I saw that an entire section on the right was in the open. There was light, there was wood and there were plants. All of which, I like. A perfect setting for the day to follow. For those, who prefer indoors, on the left, is a bright, yellow-lit area with magnificent tables and an impressive bar. The waiter introduced us to the specially curated drinks menu. We were 6 of us, giving us an advantage of trying 6 different cocktails. The notable ones were organic caprioska (vanilla vodka infused with jaggery), sulaimani (an alcoholic version of the famous chai), summer's coming (watermelon with gin and sparkling wine, coco velvet (chocolate with coconut flavour). Later on, we sipped on red wine sangrias as well, being as good as they get. For the appetizers, we were served mushrooms on toast, upinakai paneer tikka, broccoli and corn cigars for the vegetarians, and kaffir lime chicken tikka, tandoori basa, pork belly, tandoor Jinga and Balinese chicken satay for the meat lovers. We each tasted portions of all and our happiness was unanimous. The food was extremely delicious and flavoursome. We went with spaghetti Aglio e olio for the mains (I did not eat it, however, the smiles on my friend's face made it obvious how delighted she was with it. We shared a Chicken Schnitzel served with creamy spaghetti and pico de gallo and Moroccan Prawns cooked in chermoula sauce with red rice. If you thought the appetizers were delectable, wait till you have to mains, which were simply remarkable. Point to note: make sure to keep space in your tummy for the main course, it's not worth missing out on! With all this, we were pretty much stuffed, however at a slight nudge from the waiter, we went on to order carrot halwa; the familiar Indian version topped with vanilla ice-cream and whiskeyed rabdi and rum infused dark chocolate mousse served with a slice of orange. They were so yummy that we had to order one more helping of each to satisfy our craving. The entire afternoon went by lazily, amidst refreshing cocktails and scrumptious food. The servers who waited upon us were extremely patient, knowledgeable of the menu and a pleasure to have around. I missed taking note of their names, but all of them deserve a special pat on their back. The ambience is elegant as well as peppy, doubling as a brilliant canvass for your Instagram. The menu is new, fresh and well curated. So do visit on your next Sunday brunch or on a night out with your buddies!
More Information
Sotally Tober
Wi-Fi Available

Nearest Metro Station: M.G. Road
Comments