Ten-second takeaway
Featuring traditional techniques, unexplored colours and laidback details, Timri launches its Summer 2016 collection.
Ethically fashionable
When it comes to apparel, Timri believes in keeping it simple and natural. A quaint boutique in town, started by siblings, Sanjay Rohra and Kusum Rohra, the brand opts for independent labels that work with local artisans and focus on handmade clothing. Favouring natural materials and dyes, they follow the concepts of slow and ethical fashion. Expect a blend of contemporary and traditional styles - handloom sarees, kasavu dresses and ecru tops.
Summer's here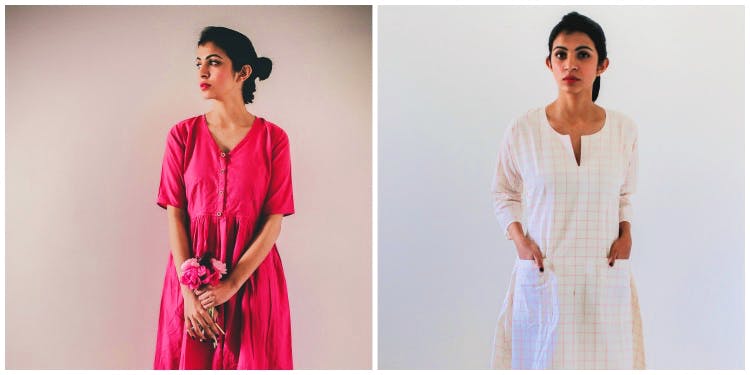 Featuring the all-new summer collections of various brands, Timri is all set to launch Summer Love (a fitting way to welcome the season, no?). Pick from Kalki's handwoven fabrics (in Bangalore for the first time) that feature minimalistic designs and hand embroidery (think French knots, stem stitches and feather stitches). Apart from Unees Bees' sarees and stoles featuring vibrant colours and simple patterns (think stars, diamonds or shells), we're looking forward to their new collection of Sanganeri prints. Also, look out for the latest range of apparel from Pondicherry-based label, That Thou Art, which draws inspiration from nature. Modernwear (everything from tops and pants to dresses and jumpsuits) in shades of rust or ecru and with ikat prints is what you can stock up on from this label.
Make sure you also check out the boutique's garden space, where you might get to score Timri's products like terracotta ponds with water lilies, garden furniture made of reclaimed wood, natural terracotta planters and bird baths.
Where: 3353, 5th cross, 12A Main Road, Doopanahalli, Indiranagar
When: Tuesday to Sunday 10.30am-8pm; the Summer Love collections will be launched on Friday, February 12
Contact: +91 9665557338
Price: INR 500-3,000
Find Timri on Facebook here.
Check out their website here to shop online.