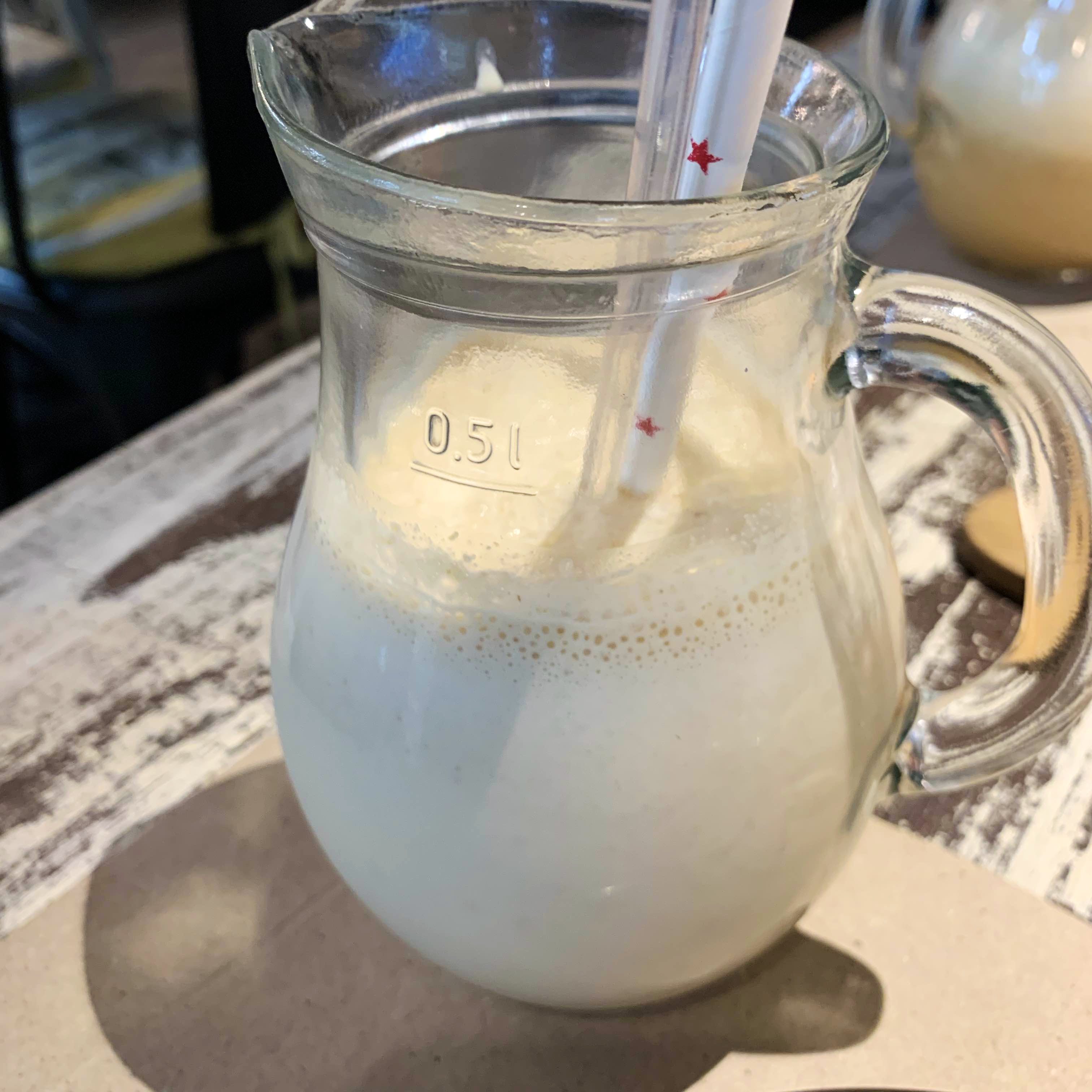 Te Amo Amour Bistro
What Makes It Awesome?
It's very rarely that I order a veg sandwich but the Rosso E Bianca at Amour Bistro was mind-blowing. This is the description: Garlic and basil marinated tomatoes baked with goat cheese, set with balsamic dressed rucola and with the choice of Multigrain or French bread. It was fingerlicking good. The goat cheese was one of the best I have had and the tomatoes were so well baked. I would go there again and again just for the sandwich. But that was not all. We ordered a pesto and mushroom spaghetti, veg stuffed mushrooms, Greek Frappe, chocolate shake and a banoffee shake. The spaghetti was delicious, the mushrooms were quite healthy and filling (I don't like quinoa so didn't find it tasty). The drinks were fabulous. The Greek Frappe is perfect for people who don't want heavy milkshakes. The banoffee is always a good option but this one was really well made. Loved the presentation of the food and drinks, and the service was super quick. Everything was at the table in 15 mins. The decor is antique and wonderful, and the place is excellent for conversations over great food. Would definitely recommend it to anyone who doesn't mind spending some bucks on good food. Pricing for your reference: Rosso E Bianca 425++ Stuffed Mushrooms 395++ Pesto and mushroom spaghetti 495++ Drinks: 200-250++ Total 2000++
What Could Be Better?
If only the pricing was a little lower. Not that I'm complaining but can't go to a place like this frequently unless I really wanted to splurge.
Comments