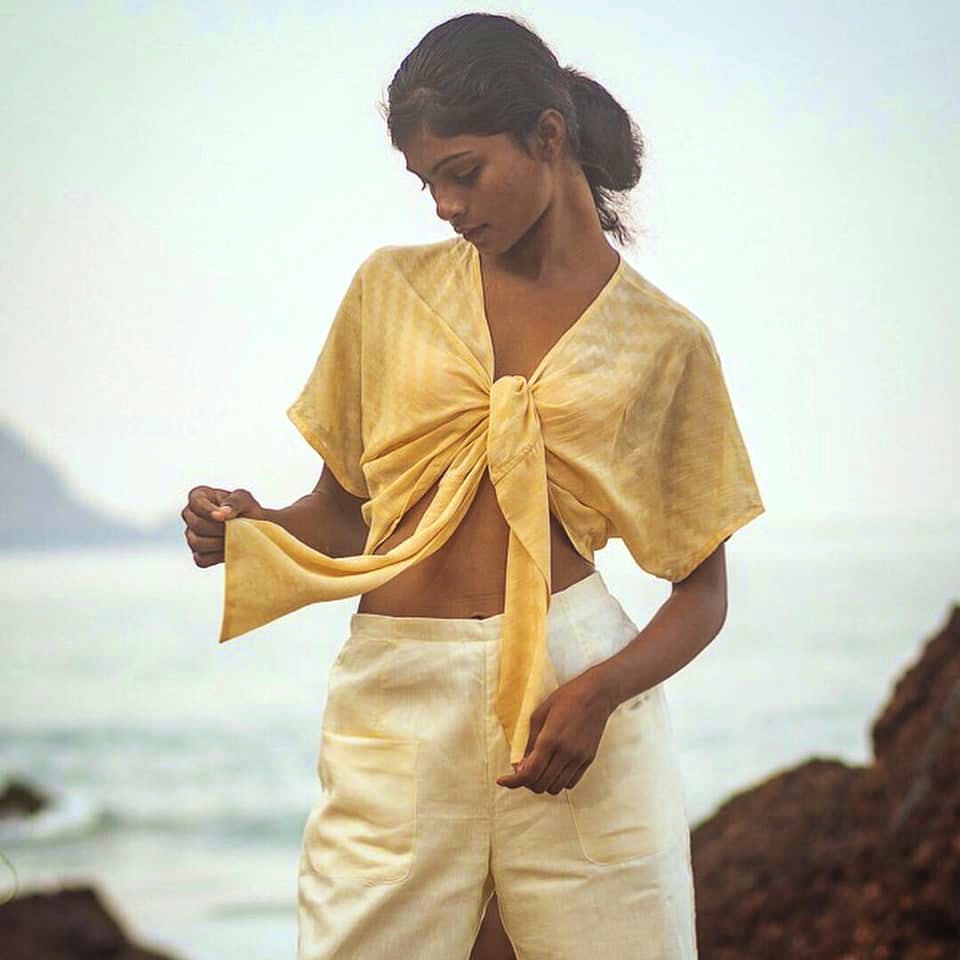 Shop Sustainable Fabrics At The House Of Akshar And Look Ethically Fashionable
Shortcut
Go green and sustainable with natural fibre clothing from The House of Akshar based out of Tumkur. Shop minimal and sharp clothing that is breathable and elegant.
What Makes It Awesome
The House of Akshar is a sustainable fashion label based out of Tumkur, started in March 2018 run by Kavya Praneeth. The outfits here are made out of organic and natural fibres such as hemp, soy, banana, milk, and flax linens. At The House of Akshar, you can choose the outfit based on the type of fabric you'd like to wear. Shop skirts, breezy pants, beach dresses and classy blouses from their Sea and Sand collection, perfect for a vacay or even a beach date. The Purple Soak Dress made out of organic banana fibre with a cinched waistline, pleats and pockets is my pick for a beach holiday. The Salty Kisses Blouson made out of milk fibre paired with a pencil skirt or well-fitted trousers would make you instantly work-ready and also can be worn for a dinner party or brunch with friends.
They aim to create outfits that are sustainable, comfortable and stylish. The outfits are minimal with sharp silhouettes that flatter pretty much any body type. All fabrics are organically dyed and they focus on zero wastage while making their clothes. They are also soon launching a capsule collection for men (Keep an eye out, guys!). You can order on their website and they'll deliver it to your doorstep and the prices here start at INR 5,000. They are slightly expensive and if you are looking for something within a budget, this might not be the store for you.
Comments