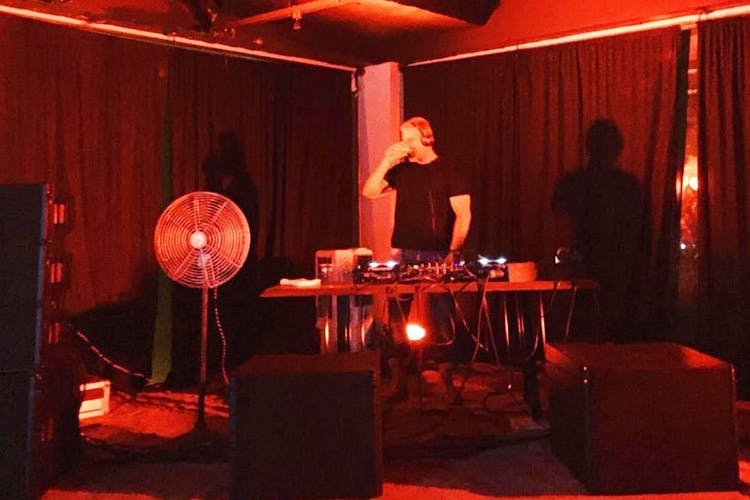 Top Secret: The Humming Tree's New Underground Concept Is Here
Shortcut
The Humming Tree kicks-off its ultra-secretive concept, The Migratory Sessions, replete with undisclosed locations, limited access and a mysterious line-up of artistes.
Bolt Out Of The Blue
In an unprecedented move that would do a spy novel proud, the beloved performance venue takes it up a few notches with a wicked new idea. Here's how it works. The artiste and date are announced, but the 'where' remains a secret until D-day. There's limited entries and time's never on your side, so you know what that means – hustle!
Breadcrumb Trail
Cementing its position as the vanguard, the venue's gotten off to a flying start. The first gig saw dance music maverick Roska fly down to Bangalore and do what he does best – belt out some insane tunes to a fully hyped crowd. And if the launch event was any indication, finding the place isn't going to be too easy. You're going be left a breadcrumb trail that you'll have to follow. Those expeditious enough to score entry the last time, were in for quite the treasure hunt. Armed only with latitudinal and longitudinal co-ordinates, plus a grainy picture of a street sign, the partygoers had to keep their eyes peeled for the clues, all the way up to the venue. Sounds like a great bit fun. Hansel and Gretel never had it this good.
#LBBTip
Keep an ear to the ground. To know is half the battle won. RSVP pronto! There's going to be a lot of people vying to be on the guest list.
Follow the The Humming Tree's Facebook page here to be in the know of The Migratory Sessions.
Comments