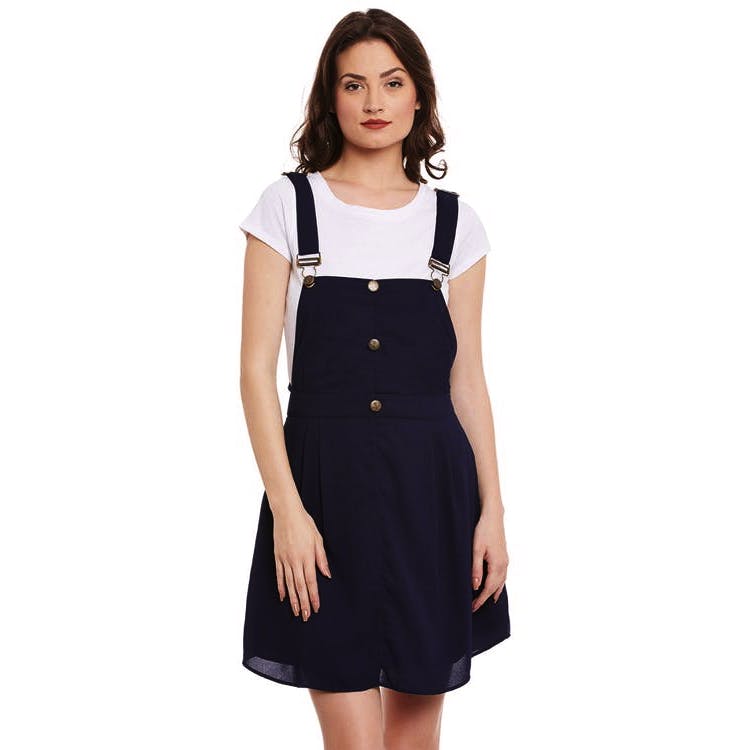 Influencers' Favourites! Shop Tops, Dresses & More That IG's Cool Girls Swear By
Trends may come and go, but style lives on forever. Who else to turn to for stylespo than Instagram influencers, right? We've stalked many a fashion influencer and have picked the hottest styles for you.

Embroidered Gathered Waist Pastel Blue Top
Reminiscent of the summer - light blue with delicate flowers embroidered, gathered waist top comes with three quarter sleeves and points for feminie charm. Pair it with light trousers, shorts, or a bodycon skirt with sneakers or flats and you can have a photoshoot yourself!

Auto Cold Shoulder Dress
Looks like the cold shoulder is here to stay (through the year, we might add!). East meets west with this relaxed fit dress. Wow your Instafam, and people around with the spunk that comes with the autoriksha print on this midi-length dress.

Mint Green Ikat Shirt Dress
Go from the boardroom to beer garden in this Mint Green Ikat Shirt Dress. Comfortable, cute, and cool, the shirt dress is a quintessential part of every woman's wardrobe - influencer or no. Make every moment Insta-worthy with this dress (it comes with pockets!) that will have you looking effortlessly cool.

Off-White Chevron Ikat Jacket
With Chevron creeping its way into the mainstream style books, throw on this Chevron Ikat Jacket to elevate your monochrome look. Or rock it with solid colours to add some playfulness to your formal look, and make heads turn wherever you go.

Solid Navy Blue Pinafore Dress
The Pinafore Dress needs no introduction, and this one is a throwback to the 90's with the buckles. Navy blue, and made in a slightly relaxed fit, pair it with white kicks for that perfectly casual look.

Comments