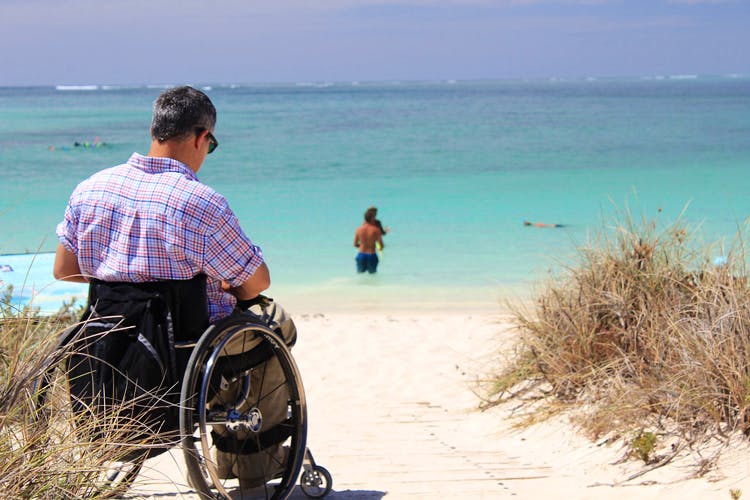 Umoja: A Travel Booking Website For The Differently Abled
Shortcut
Umoja, an online portal, is looking to make travel for the differently-abled much easier by giving them access to information and deals that give wings to their wanderlust.
Travel For All
The Swahili word 'Umoja' translates to 'inclusive' and it is inclusiveness that Yeshwant Holkar and Ben Musgrave want to bring to travel. Having packed in over seven years of experience in analysing and investing in businesses, Yeshwant Holkar was forced to change course after a conversation with a wheelchair-bound aunt. She described the difficulties she faced while travelling – from finding accessible hotels to even fitting through the doors at her accommodation. This sparked something off and Yeshwant Holkar teamed up with his pal, Ben Musgrave, an accessibility and inclusion expert, to start off Umoja.
Ramp Up
Umoja realises that information is key to bring about inclusivity. Which is why the website puts together detailed and reliable accessibility information for each hotel they tie-up with. Each hotel listing examines whether every component of the place from the entrance to the lift, room, bathroom, in-house restaurants and swimming pools are suited for a differently-abled person. The website also includes feedback from guests and experts on the level of accessibility hotels offer.
Additionally, as a differently-abled person when you register with the website,you will have to provide information on how exactly they like to move around. For example, a person who uses a wheelchair will have different accessibility needs than that of a visually-challenged person. Umoja uses this information to find the right hotel fit for you. Once you have made a choice on the hotel, bookings are made through Expedia.
Currently, Umajo offers hotel bookings in destinations like Goa, Kerala, Mumbai, New Delhi, Pune, Jaipur and Agra in India. And, also, hotels in England and Scotland. They are looking to increase their hotel and destination count in the coming months.
Find them on Facebook here.
Check out the website here.
Featured image for representational purpose only
Comments