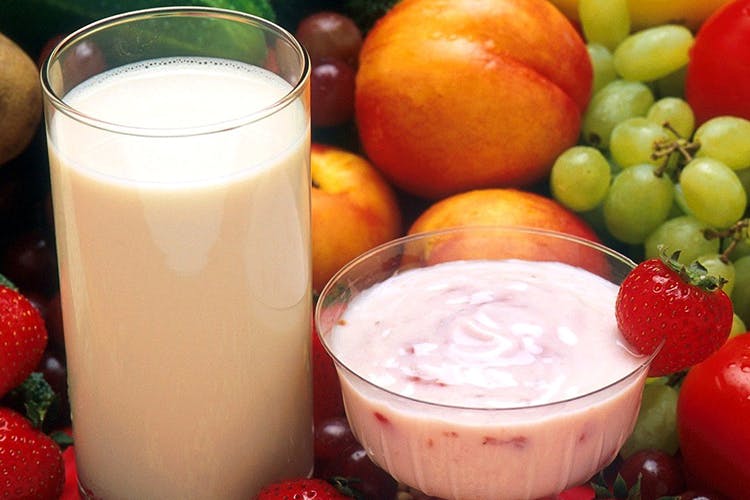 Nearest Metro Station:

Baiyappanahalli
Now You Can Get Almond Milk Delivered To Your Doorstep, From This Vegan Food Brand
Shortcut
This brand is taking things up a notch in the food game with a wholly vegan line of produce — from almond milk to peanut curd — delivered to your doorstep.
Vegan Groceries
Veganarke offers an entirely vegan list of products that includes flavoured and unflavoured almond milk and peanut curd. Frozen and flavoured yogurt will also soon be hitting their shelves. Operating under Springbeam Enterprises LLP, a Bangalore-based startup, Veganarke is looking to bring plant-based substitutes of dairy products into our regular grocery list and they've been at it for over a year now. Don't worry about missing out on your daily nutrition as these substitutes are packed with protein and other nutrients. With their prices starting from INR 60, they've made making the switch to consuming healthy and cruelty-free products affordable and feasible.
The Vegan Milk Man
Veganarke wants to keep things familiar and enter the mainstream dairy game in the most quintessential way. Just like your regular milk man, Veganarke will make sure quality plant-based milk is at the door. They have weekly subscriptions, so you can get your week's quota of vegan milk and curd delivered to your doorstep for a month before you need to renew this subscription. Learn more about veganarke and place your orders on their website here.
Comments
Nearest Metro Station:

Baiyappanahalli