For the mind, body and soul, as important as yoga is, the right clothes and accessories really go a long way in making it a truly beautiful experience. And we don't really believe in spending exorbitant amounts of money, so here are some budget essentials.
Grey Melange Sports Bra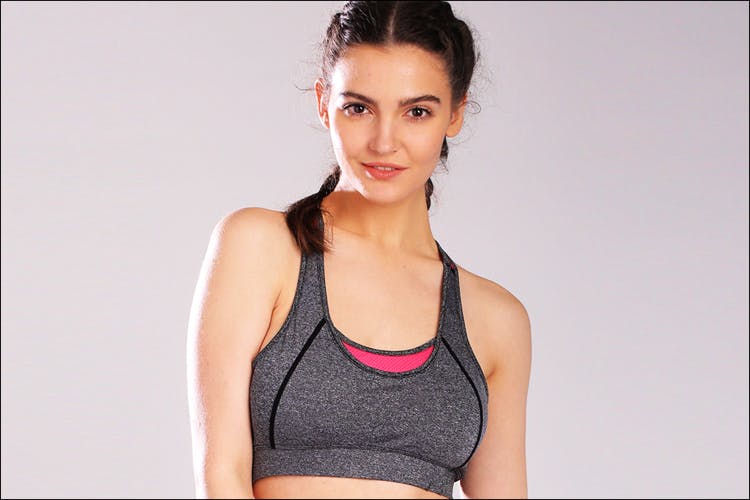 Make your workouts fun with this minimal but funky sports bra in pink and grey. It comes with light padding and is made of soft fabric for that totally comfortable feel.
Brand: HRX By Hrithik Roshan
Price: INR 749
Buy it online here.
Yoga Pants
Sometimes you really don't need to pay a ton of money to buy a high-end pair of pants. Tracks are an equally good option, but if you want a cross between the two, this is a fine pair.
Brand: Sdl By Sweet Dreams
Price: INR 360
Buy it online here.
Loose T-Shirt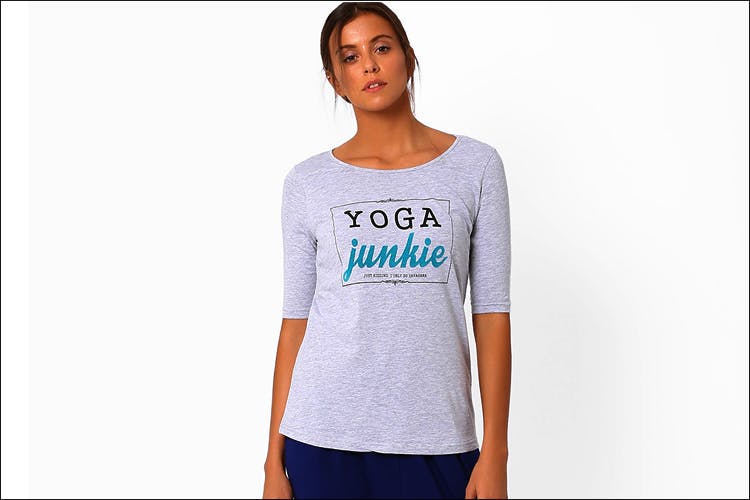 Pick out a size larger than what you usually wear for a super-comfy session. A basic cotton t-shirt would do, but we think something that motivates would make you push yourself harder. We love this one, for well, obvious reasons.
Brand: AJIO
Price: INR 499
Buy it online here.
Yoga Mat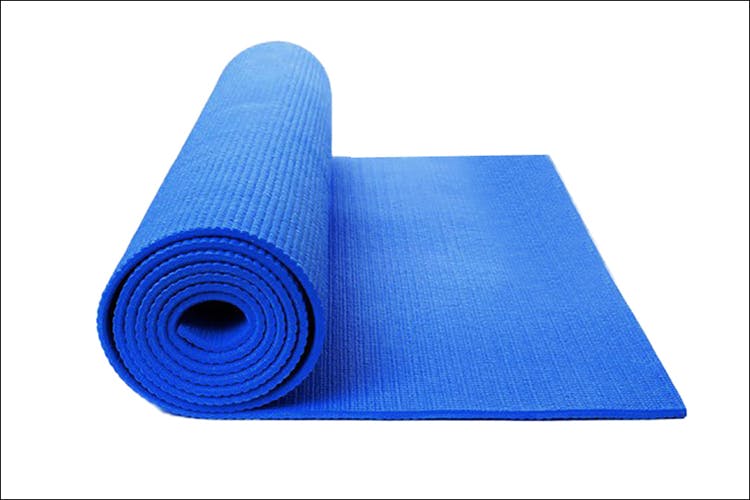 It's always more hygienic to use your own yoga mats, even though the place you go exercise at might have provisions. Plus, you can use these in the comfort of your home if you decide to practice in-house.
Brand: Skycandle
Price: INR 320
Buy it online here.
Yoga Mat Cover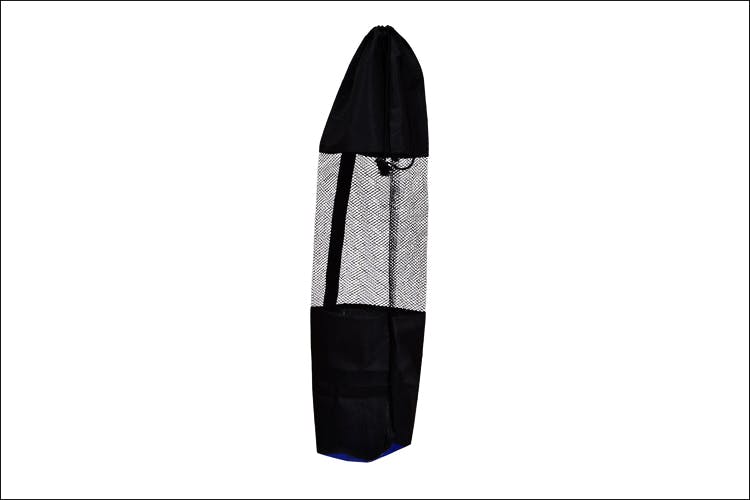 Lest you want your yoga mat to catch all sorts of dirt and dust, it's best to keep it in a case. This one made with nylon will do exactly that, and it makes carrying your yoga mat while traveling easier.
Brand: Amazing Hind
Price: INR 125
Buy it online here.
Water Sipper And Shaker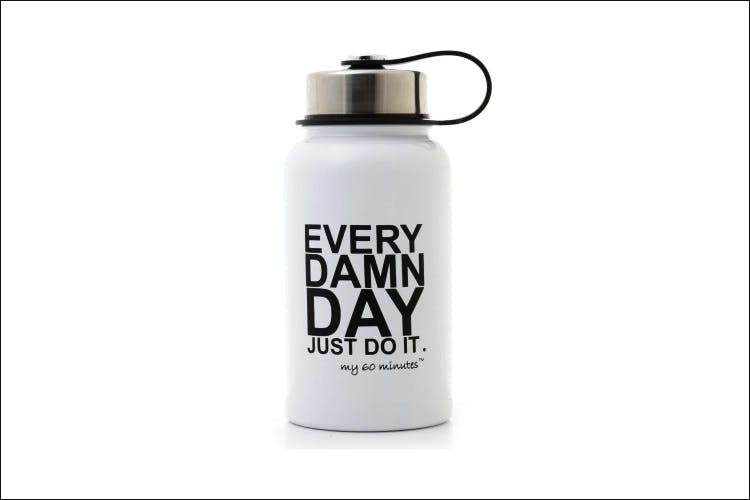 This sipper doubles up as a shaker. Whether it's protein shakes you're into or just coffee, it will always come in handy. And with a bottle like that, how can one just not get up and go exercise.
Brand: My 60 Minutes
Price: INR 399
Buy it online here.
Hair Bands
Scrunchies to keep your long mane in place or hair bands to pull that hair back, hair accessories are essential so you can concentrate on your work out and not have your hair disturb you.
Price: INR 10 upwards
Where: Commercial Street
Duffel Bag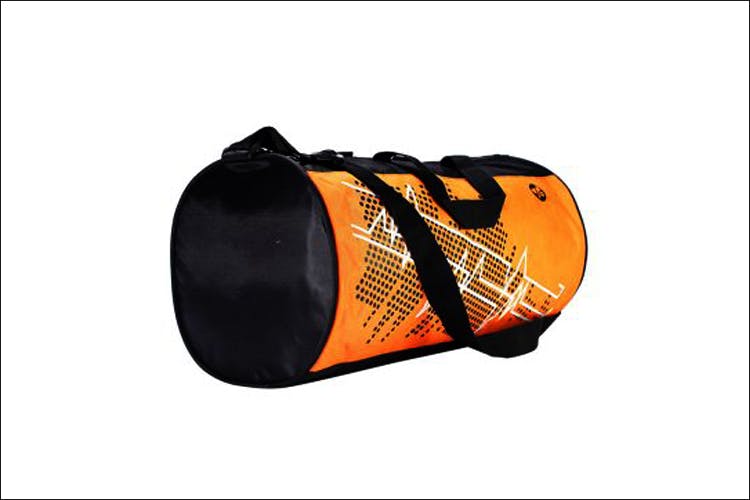 And well, you definitely need one of these to dump your stuff in; to carry your fresh pair, and bring back the same sweaty one. Happy yoga-ing, folks!
Brand: Shop Clues
Price: INR 150
Buy it online here.