Glow And Slay Naturally With This Brand's Organic Beauty Products!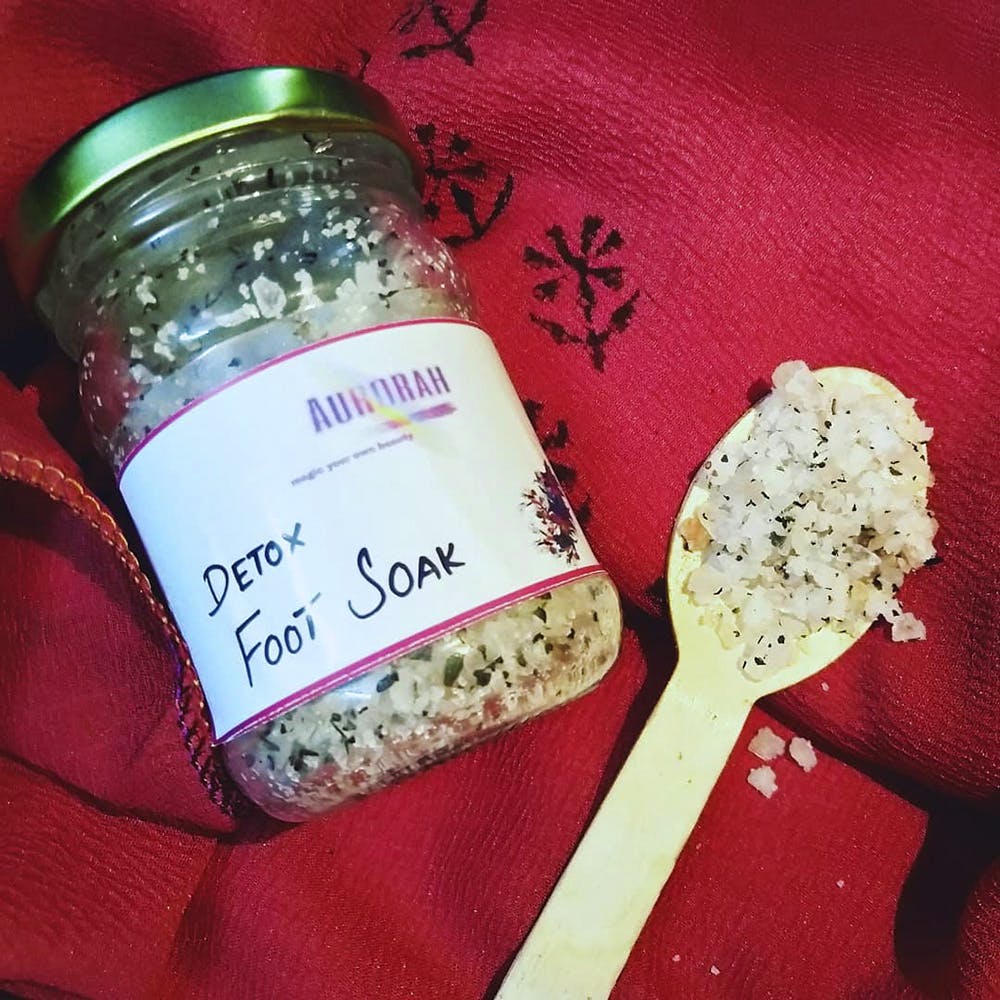 Shortcut
Looking to pamper your skin? Refresh your beauty regime with organic beauty products from Aurorah, a Chennai-based initiative.

What Makes It Awesome
Started by Shwetha Alagan, Aurorah is an organic beauty label that offers an extensive list of skin care and hair care products starting just INR 75. From lip scrubs and face packs to hydrosols and botanical powders and gels, you can find everything here, all made personally by Shwetha.
We tried their eye gel that apparently can reduce dark circles and puffiness and simply loved how light it was, not to forget that it smelled simply divine. Aurorah also has foot gels and glow gels, all made with essential oils and kitchen ingredients. But it was their open pore gel that simply won our hearts. Made with aloe vera oil, Vitamin E, coconut oil and rose infused oil, this blends into your skin easily and is perfect for your daily makeup routine.
Aurorah also has an extensive range of lip and face scrubs starting from INR 150. Neem, Rose, Hibiscus, Charcoal, Orange - there are plenty of options to choose from. You can also invest in their facial cleansers that come in 100 gms packaging, starting INR 150, in flavours like oats, charcoal, orange, neem and more.
Their bath and body range comprises bath salts in aromatic and herbal varieties, foot soaks and detoxifying scrubs. For those looking for hair care, be sure to check out their herbal hair masks that come with the goodness of neem and aloe vera.
As for their other products, they have some really good facial serums and hydrosols, that work like toners except without any water added to them. More like concentrated extracts of ingredients like rose, turmeric, hibiscus and jasmine, these hydrosols can apparently wholly impart the essence of these beauty ingredients onto your skin. You can use them as facial sprays or mix them into masks and face packs and apply them.
Aurorah also has some botanical powders that you can blend into your face packs and masks such as orange, lemon, rose, hibiscus, sandalwood and more. They also have beard oils, eyebrow and eye lash serums and herbal hair oils to complete their hair care range. Budget, organic and home-made. Could natural beauty get simpler than this?
Comments