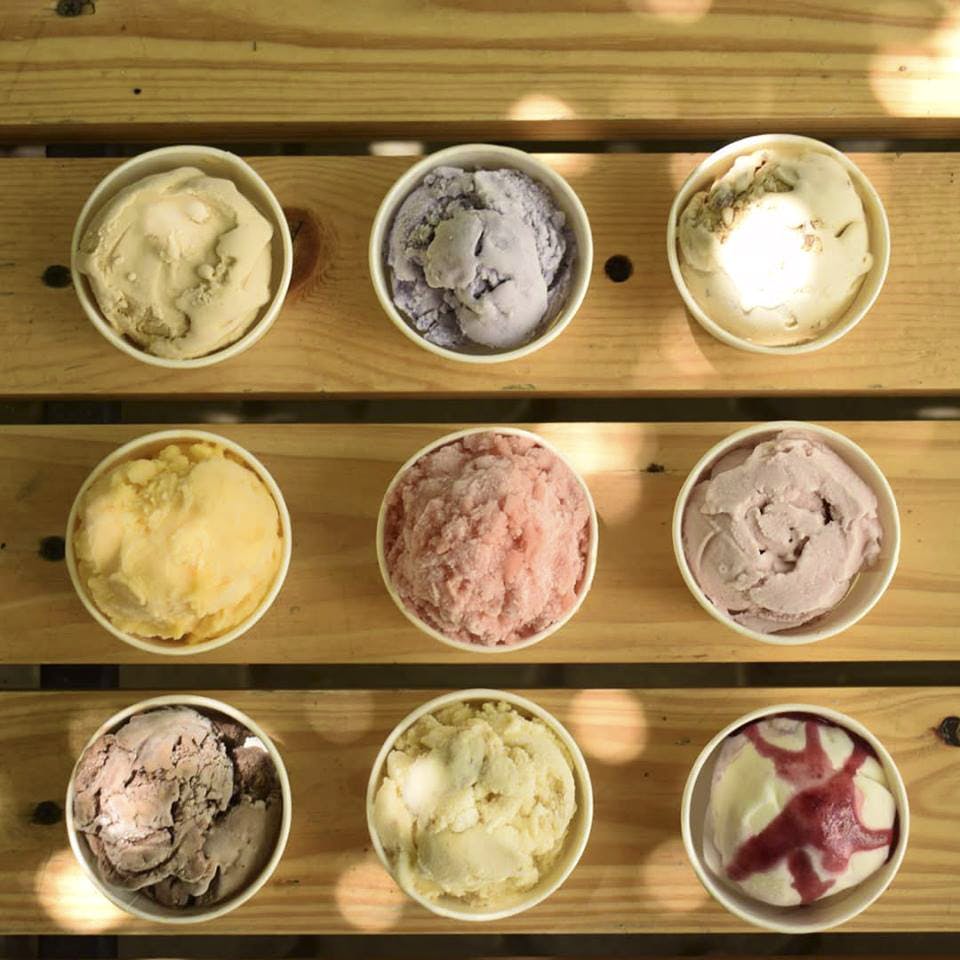 From Cakesicles To Ice Creams In Little Jars, Here Are The Best Dessert Parlours In Chennai
If you're reading this, you've probably curled up with a tub of ice cream (or planning to after work tonight). We've got a love-hate relationship with desserts (especially right after 2019 started, as we're on diets), but we're focusing on the love. From jar cakes to popsicles, here are the best places for dessert in Chennai.

Häagen-Dazs
There's no doubt Häagen-Dazs tops this list, and if you're having second thoughts, you must try their Macadamia nut ice cream. Their signature flavours (Belgian Chocolate, Summer Berries & Cream), the richness of the ice cream, and the sweet decor make this a must-visit.

Cream & Fudge
Cookie Dough, Bubble Gum & French Vanilla, we couldn't ask for more. With interesting flavours and enticing toppings, Cream & Fudge has become a go-to dessert parlour for most peeps in Chennai. A scoop of ice cream, you know where to head?

196 Degrees Below
This dessert lab took us by surprise when they first opened - they have pani puri and popcorn ice cream and make-your-own options, which are endless! We're talking flavours like Candyland (bubble gum flavoured ice-cream). Also, they use liquid Nitrogen in some of their desserts, which is quite a sight to see.
Read more about it here.
Amadora
This little kiosk with vintage vibes is very attractive but beware. Their desserts are addictive. Their flavours include coffee, five bean vanilla, caramelised white chocolate, and French almonds. Our all-time-favourite is the salted caramel, and you can never go wrong with their ice cream sandwich.

The Chocolate Heaven
Sinfully delicious treats and chocolatey goodness, The Chocolate Heaven will take you to heaven with their desserts. Choose from waffles, freak shakes, sundaes, pancakes, and choco shakes. Make sure you try their Oreo cookie shake, it tastes divine.

Shmoozie's
One of the few places in the city where you can get hand-crafted ice cream, Shmoozies has won Chennai over with their delicate desserts. Don't forget to try the Avocado & Lime and the watermelon sorbet. They've got crumble bars and ice cream tubs too.
Scooped
Heard of the iconic Milo ice cream? Scooped is one of the first dessert parlours to serve that flavour. They also have iconic flavours like Brownie Nutella, Choco Berry, and Strawberry Oreo. Fall for these flavours once, and it's happily ever after.

London Bubble Co.
For those of you who are casting a wider net for desserts and like bubble tea, we recommend you to check into this dessert parlour. They've got milkshakes, iced bubble teas, waffwiches, gelatos, and bubble waffle wraps. Their Strawberry Peach and Passion Fruit Ice Chai is a winner.
Brownie Heaven
For all-things-brownie, hit up Brownie Heaven, one of the few dessert parlous with different flavours of brownies. They've got Brownie Cheesecake, Brownie Junkie, Banoffee, and Jamaican, yay!

The Bombay Churros
A newbie in Chennai, The Bombay Churros has gained popularity in the city with their extensive menu and dips. Gorge on regular churros like Coffee Indulgence, Caramel Addict, and glazed churros like Dark Choc Banana and Nutella Nuts. You can also try their churro sundaes and milkshakes.
Comments