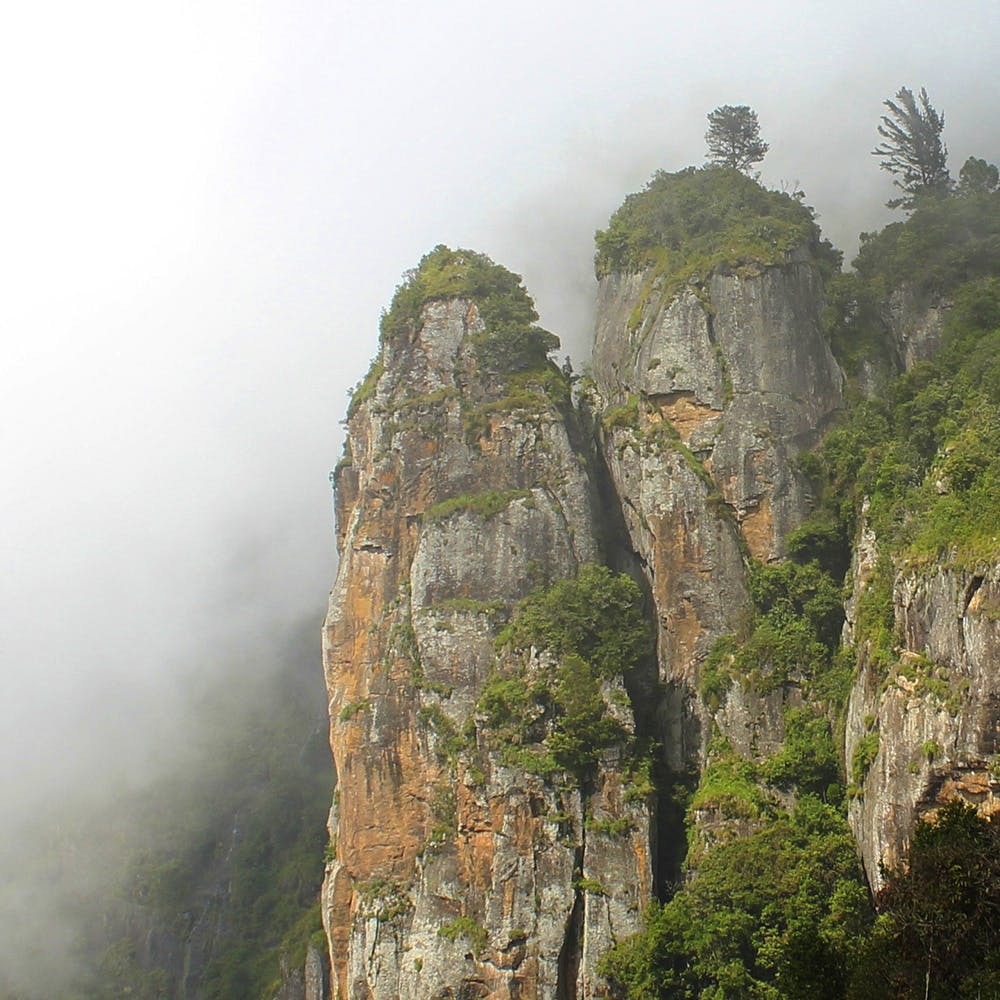 Embrace The Cold & Head To These Hill Stations In Tamil Nadu This Summer
The wrath of the summer is upon us, and we're all trying to do those little weekend getaways to escape the heat. Choose any (or all) of these cold hill stations in Tamil Nadu to visit this summer!
Ooty
Think hill station and you're bound to think Ooty. Known as the "Queen Of Hills", Ooty is filled with green hills, rivers and lakes, and the best walking trails. You can cosy up in a cabin up in Ooty and click the best panoramic views for Instagram! Stay at this dreamy bungalow while in Ooty.
Kodaikanal
One of the most well-known and commercial hill stations in Tamil Nadu, Kodaikanal is filled with beautiful imagery. Right from red and pink flowers in the botanical gardens to hill-side campfires and cottages, Kodai should be on your vacay bucket list. From scenic valleys to lakes, Kodaikanal is what Pinterest dreams are made of. While in Kodai, check into this bungalow which will have you staring out the window forever.
Yercaud
If you're looking for a hill station in Tamil Nadu that's not as cold as Ooty (but colder than Chennai), head to Yercaud. Filled with the freshest coffee and tea plantations, Yercaud is perfect for a weekend getaway and you can pick juicy pears and oranges off trees! You can hike, swim, and cycle here and Yercaud has got rustic waterfalls as well.
Sirumalai
Located just 30 minutes from Dindigul, Sirumala is for those looking for a less-commercial hill station in Tamil Nadu will fewer crowds. Sirumalai has a bunch of hills, perfect for hiking and trekking, and it's perfect for a low-key summer vacation where all you want to do it laze around and witness dreamy sunrise and sunsets.
Meghamalai
With the word "malai" (hill) literally in the name, Meghamalai is one of Tamil Nadu's proudest hill stations with various unexplored trails and forests. Meghamalai is for the nature lovers and the perfect place to spot wildlife right from deer and nilgai to birds. Head to Meghamalai to take those awesome Instagram selfies and chase butterflies.
Yelagiri
Holiday in secluded forests amidst valleys and hills at Yelagiri, which is one of the best hill stations in Tamil Nadu. Here, you can wake up to the prettiest sunrise, explore local plantations, and engage in adventure, hiking, swimming, and rock climbing.
Kotagiri
Located in the Nilgiris, Kotagiri is a lesser-known hill station in Tamil Nadu which holds some of the best greenery in the state. Watch the sunrise, chill by a stream, camp out on the mountain, and get lost in nature at Kotagiri.
Javadi Hills
Home to tribal communities and covered by forests and fields, Javadi Hills is an ideal weekend getaway. This hill station is perfect for road trips and has the vantage points to make you look #SunKissed.
Kolli Hills
One of the underrated summer destinations, Kolli Hills definitely makes it to the best hill stations in Tamil Nadu. Located just an hour from Salem, Kolli Hills has the tallest trees and scenic canopies as well as a huge waterfall, the Agaya Gangai falls. Spot rare bird species and elephants here and make your summer vacay unforgettable.
Did we forget something? Tell us in the comments.
Comments