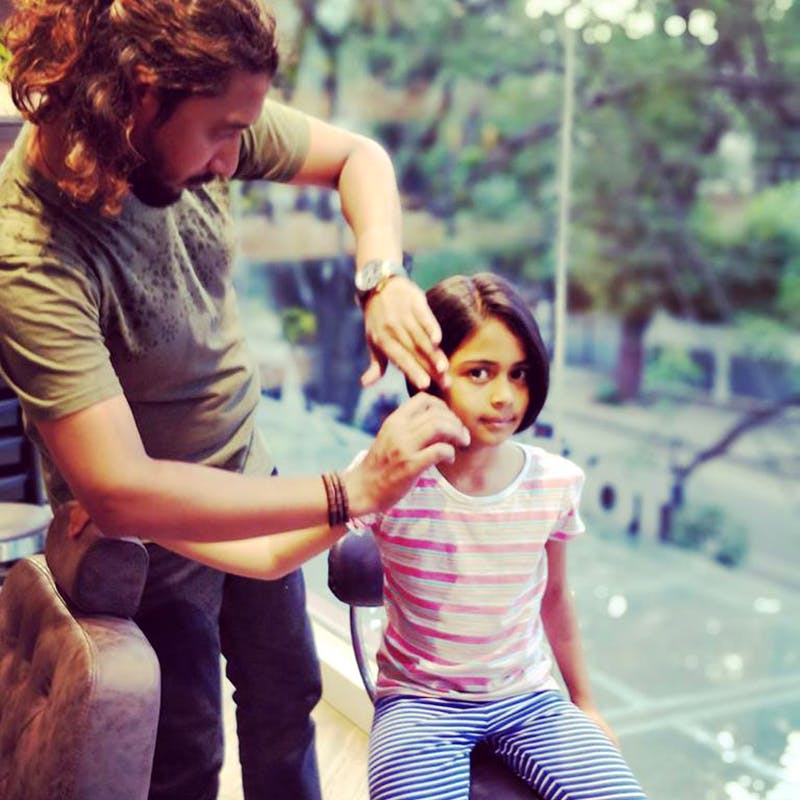 Chop It All Up! Best Salons For Kids In Chennai
There are enough and more salon options for us (adults) if we want to get ourselves a quick haircut. But what will the kutties do? Well, here's a list of best salons in Chennai where you can get your little one to have a cool haircut. The salon is kid-friendly, the stylist knows how to handle his little customer and the rates are budget. Well, you can thank us for helping you cope with your worst nightmare.
KiddyKuts
Located at Express Avenue mall, this US-based brand specialises in tonsuring for kids. The idea at this salon is to distract the kids and quickly get done with the haircut. The best part? Kids can decide which barber chair to choose from - race cars and bikes, pedicure stations for girls, and the quirkiest toys to entertain themselves. The stylists are experts who make the haircut an enjoyable experience. They also do ear piercing for the little one. So hit them up, fix an appointment and get that hair chopping!

Aarti Gutta Spa And Salon
While they have pocket-friendly massage and haircut options for adults. They also have a specially trained stylist just for kids. Have a little one below the age of five? Get them to get a haircut at Aarti's for just INR 500. From a simple trim, tonsure or you want a hair quiff, they can do it all!
Vurve Signature Salon
This is a one-stop-shop for the entire family to pamper themselves. They have specialised styling for men, starting at INR 750. For women, a haircut by senior stylists costs INR 1,200. While you are in the midst of your pampering session, get you kid to get a haircut for just INR 500. They could either give your kid a trim or a specialised cut. But this is only applicable for kids below the age of five.
Jaishri Premium Rejuvenation
This unisex salon is a hidden gem in Chennai. Besides just giving a swanky haircut to the little one, they have super efficient stylists who can give your little one's nail painted, or give a therapeutic massage. Now, make your kids feel like adults with these super royal treatments. They only use natural oils for the massage and other treatments so you don't have to worry about chemicals. You could even get your kids hair coloured here. Fret not, these guys can get that done too, and worry not the colour disappears after the first wash. Yeeey!
Wink
Get the director of the salon to give your kid a haircut at Wink. That's how specialised they get with kids haircut. They have efficient hair stylists for girls and boys. A sleek haircut, some conditioning, a lot of pampering. Sounds like a plan?

Zique
This luxury unisex salon and spa will make you feel like royalty with their list of services. If your kid is below the age of 10 years, bring the little one here and give them a cool haircut for INR 350. For girls, they have haircuts starting from INR 550 that will be given by a friendly stylist. Cool haircuts and a cool attitude, what more does your kid need?
Comments